Opinion: SAT/ACT Prep Courses Cost Too Much and Don't Always Deliver
Study guides and online resources offer inexpensive or free alternatives.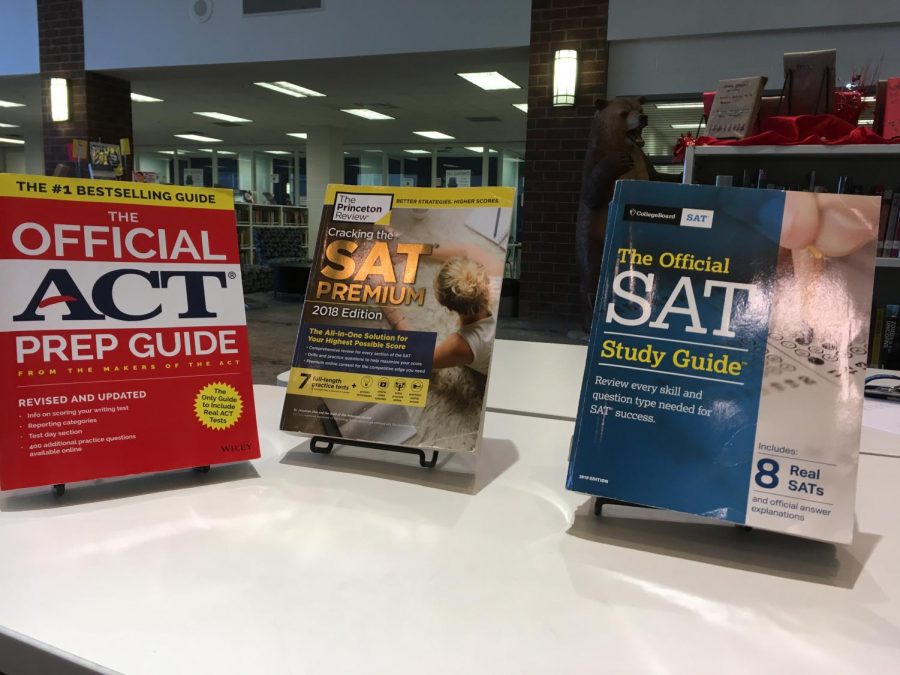 Abdul Sayed, Reporter
March 22, 2019
More than 2.1 million students in the United States took the SAT and ACT last year. On Friday, students across the nation will find out their scores from the March 9 test, the first SAT of the year.
These test takers spend countless hours studying in hopes of getting the score they need. They depend on these exams to help them get a foot into their dream schools, and for many students, a high score means a debt-free college experience.
However, with top universities requiring higher and higher test scores, some students and parents believe studying like everyone else is not enough. They turn to expensive options, like specialized SAT and ACT classes and private tutors.
Based on that need, the tutoring industry has been fast-growing. In fact, IBISWorld, a company that compiles business data and issues reports on a wide variety of sectors, reported that just last year the test-prep industry passed $1 billion in revenue with an average annual growth of 3.8 percent from 2013 to 2018.
To put this in context, Statista, an online statistics, market research and business intelligence portal, reported that over the same period, the U.S. economy grew at an average rate of 2.47 percent.
Part of the appeal that made the industry grow so much is that many popular tutoring services promise that their services can substantially increase test scores. Princeton Review, for example, guarantees that its in-person tutoring service will increase a student's SAT score by 150 points.
They promise tangible benefits: promises that ultimately are not worth it.
The main problem? The costs.
These paid preparatory options often cost hundreds, if not thousands, of dollars. A quick search in Thumbtack, a company that matches customers with local service providers in various fields, including tutors, might make this seem wrong, with four randomly picked high rated tutors averaging $75 an hour.
But sessions often last more than an hour and students often need more than one or two sessions: going off of Princeton Review's most popular private tutoring package, it seems that typically students spend nearly 20 hours with a tutor.
So what seems to be low in cost becomes a pricey service that averages $1500. Most American families cannot afford that, much less premium options like Kaplan, which can go up to $3199 for 24 hours of tutoring and their other test preparation services.  
By no means is the industry not helpful; their business requires them to be good at what they do. However, those who purchase tutoring services and prep classes don't always benefit.
How then, do companies seem to be reporting test averages that increase by such large margins?
These increases the companies report don't account for the work their students also do on their own. The line between the benefit the service provides and the benefits of self-study becomes blurry.
"Sure, some of the strategies were helpful, but I thought the instruction was awful," said Ryan Wesolowski, a senior who took a course during the summer as a rising junior.
Wesolowski found more benefits doing practice tests on his own to aid him, and he believed that ultimately it was his own work that got him the SAT score he wanted. He wasn't the only one to benefit from simple practice.
When asked what helped him the most for the ACT and SAT,  junior Jesse An said, "The best way for me was to do practice tests regularly."
Still, many students who struggle with their test-taking skills may still want some guidance to get the scores they want on the SAT or ACT. Even An and Wesolowski agree that some students need help.
That isn't a problem when you consider the number of SAT and ACT help books and the free online help courses that populate the market. Roye Eshed, a senior who studied using a prep book and his online resources, recommends not to overdo it.
Eshed, recommending how to study for the tests, said, "It wouldn't be bad to get some sort of idea on the ACT and SAT by taking some sort of prep book. Khan Academy has a free course too, actually."
The idea is to spend as little as possible. Test preparation books like the ones provided by the Princeton Review come with 6 to 8 practice tests for a low cost that doesn't go past $40 and you can often find practice tests online for free. Furthermore, if you need verbal help and tips Khan Academy's free help courses will do the trick.
If the free courses and relatively cheap books don't provide enough help, ask an older friend or sibling for some tips.
An's sister had helped him with studying for the SAT and ACT and unlike the 20-40 hours of tutoring that can go up to and beyond a thousand dollars, it cost him nothing.
"Practice is the key," said Eshed, and he's right. Ultimately courses and tutors can be helpful, but what drives scores higher isn't that. It's you.
About the Contributor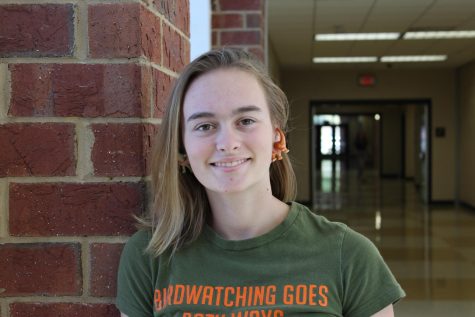 Libby Jones, Managing Editor




Libby Jones is a senior and a third-year reporter. She is one of the managing editors at The Bear Witness. She loves writing, art, and all...