School Utilizes Hotline Amongst Growing Concern for Student Mental Health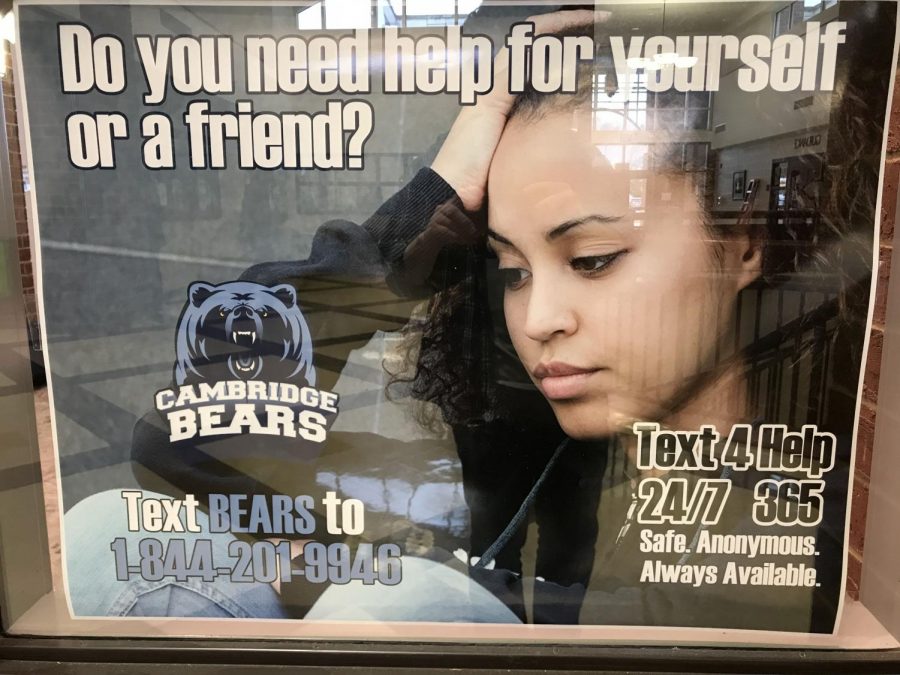 Laden with security cameras, augmented with online classes and widely focused on AP testing, high schools of today reflect a different set of cultural goals and fears than the ones our parents attended.
Not least among these changing priorities is a concern for the mental health of students. Megan Barfield, a licensed therapist who visits the school to counsel students twice a week, attributes this to students' recent willingness to speak out against the stigmas surrounding mental health.
"I would say recently in our culture people have been talking about therapy and counseling for different disorders […] so I think people are becoming way more aware of it," said Barfield.
One initiative the school has taken to meet students' need for support is the implementation of a text-for-help (T4H) hotline offered by Atlanta mental health care organization, Chris 180.
According to Tania Capparelli, a licensed marriage and family therapist working for Chris 180, the hotline is an extra screen designed to connect with wired-in teenagers who may not know where to find mental health support when they need it.
Capparelli said of the helpline, "a lot of people now sometimes communicate via text, online, through public forums to share information, so this is another way to reach people who may need help."
When a student texts the school code "BEARS" to the hotline number, head counselor Allyson Carvell said, a T4H therapist from Chris 180 will respond within three minutes. Any conversation between the student and the counselor is confidential unless the student is in danger or a threat to others.  
"The counseling department will never touch this, and we won't get record of it," said Carvell, "[but] we will get data on the frequency that the text-for-help line is used," and potentially on why students tend to contact the hotline.
Carvell said this data will help the counseling department track trends in the student body's health and plan more effective support programming for students.
Every semester Barfield offers a focus group for students. This semester the group is open to junior and senior girls and focuses on managing stress and anxiety and cultivating a stronger self-worth.
"Every semester we meet with the counseling staff and we decide on what we think would be helpful this semester, is there anything that we see a lot that maybe needs to be targeted now rather than later and kind of work with that," said Barfield.
The 2018-2019 school year is the second year the hotline has been in effect at the school.
According to Capparelli, Chris 180 reached out to the district in 2017 to ask if any schools were willing to pilot the helpline. Soon, the district returned with a list of five schools chosen to be part of the initial rollout.
The school's counseling department is particularly effective at recording and organizing the data it collects, Carvell said. "I imagine we were selected given our data- our numbers- that we provide the district."
Carvell is dedicated to meeting students' needs for support, and is hopeful the flexibility and informality of the hotline will help achieve this.
"I don't think it's a secret that Cambridge has lost students to suicide in the past, and last year we had a large number of students asking for more support," said Carvell, adding that this support can take many forms.
"It can be many different things to many different people," she said.
About the Contributor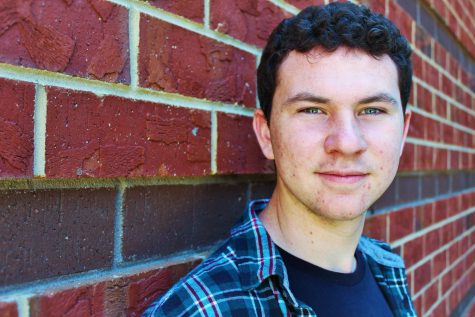 Whit Whittall, Lead Photographer/Reporter
Whittall is a senior, a first-year reporter, and serves as the Lead Photographer for The Bear Witness. He enjoys going to the movies with friends, playing...