Student Center's New 3D Printer Manufactures Excitement Amongst Students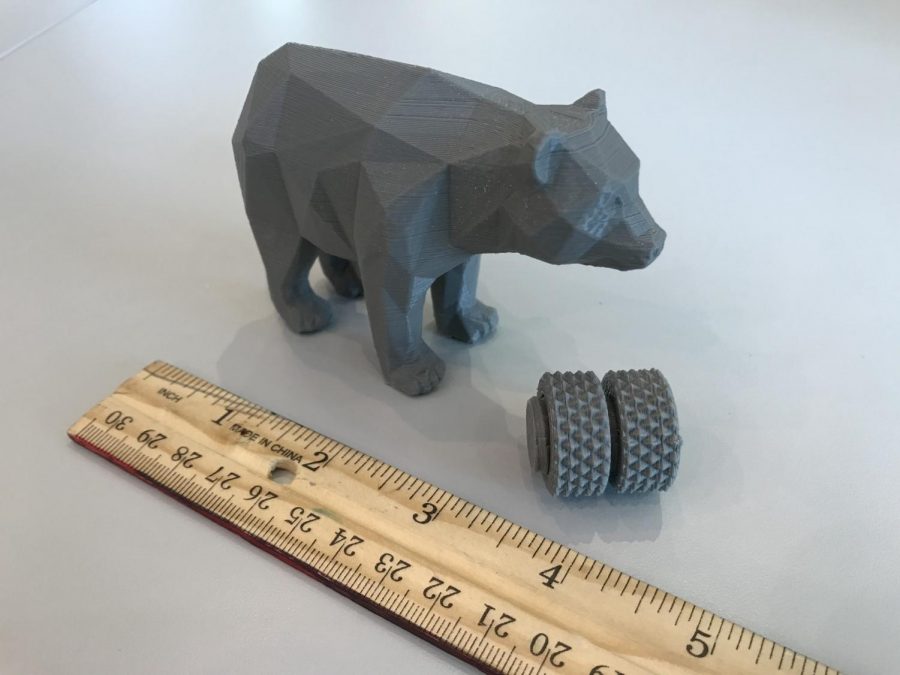 Pioneered in the early 1980s, 3D printers are now capable of creating all sorts of objects once made only in factories.
A coffee cup, a butter knife, a phone case, even a desk chair — all potentially could be created by a 3D printer.
Now the Student Center holds this fascinating technology, opening another creative outlet for students and faculty.
Laura Morgan, the school's media specialist, received the printer through a raffle of all the media centers in the county.
Since Morgan brought the printer to school in December, Morgan has printed many plastic trinkets: a small bear, a Cambridge "C" and a bolt. She designed and printed all these pieces on the 3-D web design website, TinkerCad.
Using TinkerCad, a student or faculty member can print almost anything after completing the design and downloading it onto the computer.
The printing process can take from 10 to 30 minutes, and once a piece is printed, a student can use it for whatever he or she wants.
However, students must be aware that the machine is a "mini" version of an actual 3-D printer, and can only make pieces with volumes up to the following dimensions: 4 in x 5 in x 5 in, or roughly the size of a softball.
Some students in  Student Center said they want to use the machine as soon as possible, once they find the time to design their product.
Sophomore Erin Huddle, said she likes that the 3D printer uses only as much plastic as is necessary to make an item. In contrast, mass-produced plastic items are usually cut out from larger pieces, which leads to unnecessary waste.
"I think it would really benefit the environment," said Huddle.
And sophomore Ali Subhani thought it would be beneficial for the school's engineering course, as well.
"I think it's gonna be really useful for the engineering students once they learn how to use it. They could probably make missing pieces or something like that," said Subhani.
But the school's media specialists encourage all students, and not only those taking engineering, to give the machine a spin.
Student mentor, senior José Poppon, said he finds the printer interesting because creativity becomes limitless.
"I could go and make anything I want, or I could copy someone else's design. I think it's pretty cool," he said.
As the newness of the machine wears off, the media center faculty hopes more students stop by to experiment with it.
About the Contributors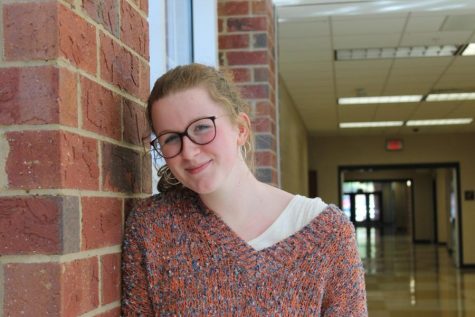 Brooke McDermott, Editor-In-Chief
Brooke is a senior and it is her third year on The Bear Witness as the Editor-in-Chief. Brooke is part of the environmentalism club, Young Democrats and...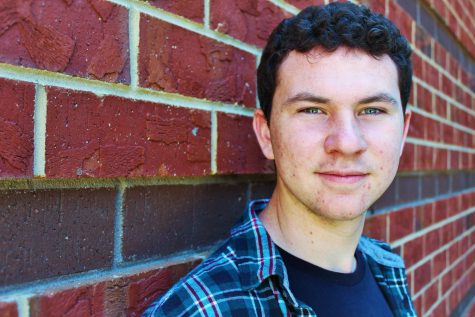 Whit Whittall, Lead Photographer/Reporter
Whittall is a senior, a first-year reporter, and serves as the Lead Photographer for The Bear Witness. He enjoys going to the movies with friends, playing...