Baseball Team Looks Forward to 2019 Season, Welcomes Returning Players
With baseball tryouts finished, there's a new varsity baseball team coming together.
Teams have been announced for the 2019 season, and much of the talent are returning players from last season.
Varsity Baseball Head Coach Evan Tieles said he feels great about how his team is looking this season.
The returning talent put their team off to a good start, said Tieles. "Anytime you can start a new season without a ton of new blood, especially in the pitching realm, you have to feel good."
Last season, varsity made it to the state tournament before falling in a tough loss against Gainesville High School.
Last season also had almost no experienced players returning to the team, with coaches replacing 14 seniors who graduated the previous year.
This year, there are 14 more players returning to Varsity from last season.
While he's confident that he's put together a solid team, Tieles still says there plenty of competition among the region that can quickly take over.
Tieles isn't the only one who's confident this season.
Senior Kenny Rosenbloom, a pitcher on the varsity team, said, "I'm excited for the new season, it's my senior year so this is really my last chance to play on a high school level."
Rosenbloom is excited for the chance to play Milton High School, who they will play March 1.
Tieles said, "Aside from the obvious neighbor down the street, I think many of our guys are chomping at the bit to play Pope again.  They're the two time defending state champs, but we had some success against them last year. They'll be strong again, but they're definitely a team we want."
The first game against Pope won't happen until March 22.
Varsity Pitcher Turner Rosenbaum, who is a senior, said that he's extremely excited for the season to finally start.
"I genuinely can't wait for the start of the season. The game that I'm looking forward to the most is definitely Pope. We're coming for them."
The first game of the season will be Feb. 12, where the team will start off with a game against North Hall High School.
About the Writer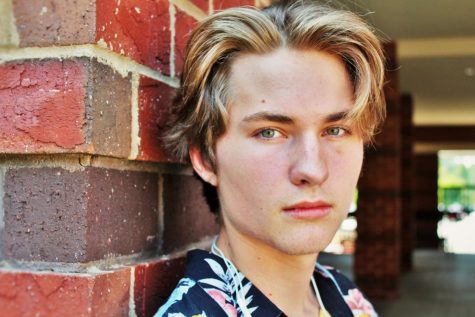 Aaron Stephens, Lead Sports Reporter
Stephens is a senior and a fourth-year reporter. He serves as the Lead Sports Reporter for The Bear Witness. He enjoys covering anything that has to do...