Seniors Receive Long-Awaited Early Decisions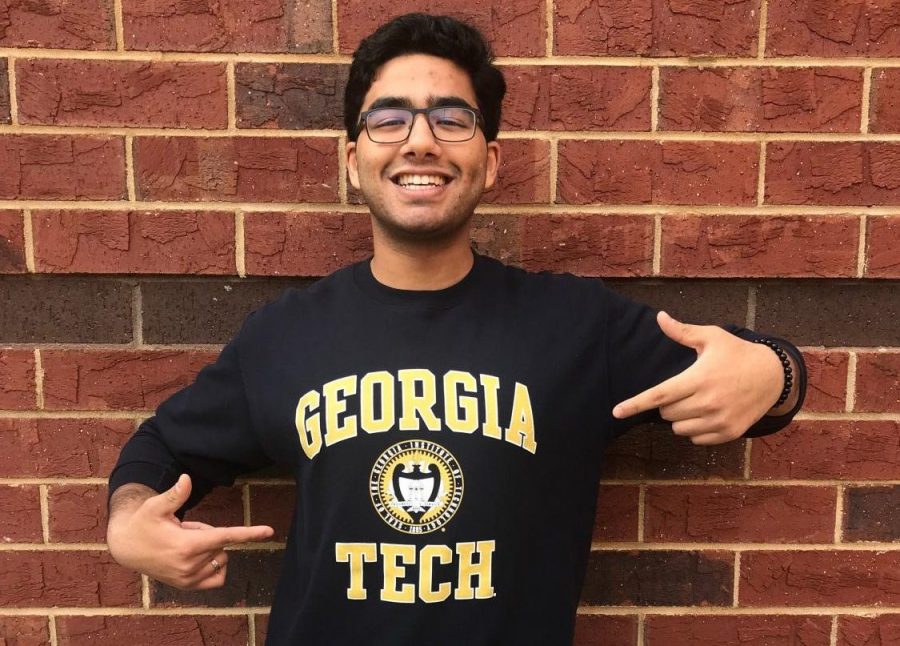 With the start of spring semester, many seniors are likely feeling the pressure of college admission.
An overwhelming mixture of anxiousness and excitement grows as decision day nears.
Bona Bitegeko and Jacob Furr were two of the seniors who awaited their acceptance with this flurry of emotions.
Bitegeko was accepted into Northwestern University on Dec. 3 at exactly 3:45 pm.
Despite being anxious in the weeks leading up to the decision, she said she felt optimistic because she had spent the past four years preparing for that moment.
Bitegeko aimed for leaderships roles in school clubs and spent a lot of time preparing her college essays.
When the day of the decision finally arrived, Bitegeko had just left her economics class.
"I kept checking the status, but I was trying to focus and occupy myself from being nervous," said Bitegeko. "My friends were helping me and said 'hope for the best'. It was good to have a really encouraging environment."
When Bitegeko finally pulled up her acceptance notice on her laptop, she was sitting in her room. She hesitated for a bit, wanting to wait for her parents to get home, but she couldn't wait any longer.
She logged on to the site.
"I was in disbelief. I just didn't believe I got in. I worked really hard for it. It was a combination of disbelief and shock," said Bitegeko, adding that "I immediately called my parents and everyone else telling them I got in. It was honestly the best feeling ever."
Furr, who applied early to Vanderbilt University, seemed to experience higher levels of anxiety.
"I tried to put it away, be with friends, be with family," Furr said of the days leading up to Dec. 15, when the announcement came out.
He tried working out and sleeping to relieve the stress.
Furr said he started to doubt himself a month before the decisions came, thinking he should've done more and thinking he didn't try hard enough.
"It was really conflicting," said Furr.
When the decision came out, Furr was downstairs in his kitchen. He had a laptop on a table and his parents, brother and sister hovered around him.
"The whole thing was really overwhelming. If I didn't get in, I didn't know what I would do," said Furr.
When the decision came out at 6:30 p.m., the first reaction came from his brother, who jaw dropped.
Furr had been accepted to Vanderbilt.
"It was a mix of emotions — euphoria and happiness," said Furr.
Before finding out about his acceptance to Georgia Tech, senior Aditya Srivastaa said he didn't feel anxious or nervous at all.
Srivastaa simply said, "I'm not worried because whatever school I get into, it'll work out I guess," adding that he was more worried about what his parents would say than about the actual decision.
Srivastaa wants to major in computer science and believes he could get that type of education at whatever university he pursues.
Fortunately he'll get to study at one his top schools: He was accepted to Georgia Tech on Jan. 12, just like senior Nishu Pawar.
Pawar was accepted into his dream school and prepared his entire high school experience leading up to this moment.
Pawar said, "I was so nervous. It was all that was on my mind for the two days prior."
When the decision came in, he was at work tutoring children.
"I went straight home to tell my family. We were very happy," said Pawar.
As the anxiousness for college acceptance grows for the remainder of seniors, Bitegeko said she wanted to leave the lowerclassmen with one piece of widsom.
"If I can do it, so can everyone else," said Bitegeko. "Aim high, be really ambitious because you'll never know what'll happen — hard work does really pay off."
About the Writer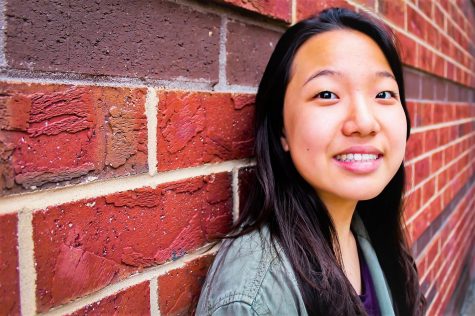 Sydney Lee, Reporter
Lee is a sophomore in Cambridge and a first-year reporter on The Bear Witness. She likes to spend time with her friends, listen to music and eat ice cream....