Lil Wayne — Tha Carter V
After a seven-year gap since the last chapter, Lil Wayne finally released the fifth installment in his Tha Carter series. The final product is an exquisite showcase of almost two decades of experience that checks every box for a great rap album.
In recent years Lil Wayne has received much criticism for maintaining the old sounds of the mid-2000's and subsequently not being able to compete with younger artists. However, Tha Carter V proved the five-time Grammy winner's ability to adapt by making a fresh, relevant album. The songs sound new but still draw inspiration from previous eras as seen on Uproar and Track 13.
Wayne uses an impressive list of features to bring diversity to the album's sound. Features like Kendrick Lamar, Nicki Minaj and the late XXXTENTACION keep the hour and a half of music fresh with their own distinct styles.
The album has hit after hit of songs that vary in sound. Uproar, Dedicate and Let it Fly are cheery, upbeat highlights of Wayne's career while Mess, Let it All Work Out and Took His Time are humbled accounts of his own shortcomings and insecurities. This ability to make a diverse portfolio of tracks that form a window into the conflicted character of artists shows that Lil Wayne is not limited to just making the cocky songs he is known for.
Wayne continues the trend of long albums with 23 songs on Tha Carter V. While loading albums with tracks can often be a recipe for disaster, as evident with Culture II, Lil Wayne proves himself as one of the genre's greatest by creating an extremely consistent project. There are few songs on the album that miss their mark. Each is a clear product of meticulous production, editing and creativity.
Still, the New Orleans rapper plays on his best strength- his capability for creative and fast wordplay. Lil Wayne employs his iconic nasal voice as he chops and screws words to express ideas with crafty bars as seen on Let it Fly and Hittas.
What sets Tha Carter V above all the other projects this year is that it is strong in all categories; it does everything a great rap album should do with finesse. The album has strong features, a variety of moods, incredible lyricism, sharp production and depth. Lil Wayne justified the wait for his album by delivering an extremely consistent and all-around product that sets high standards for other artists.
About the Writer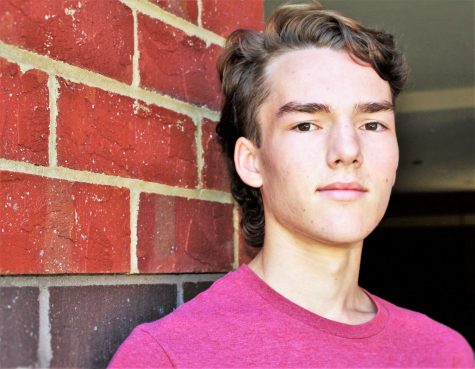 Sasha Severtson, Reporter
Severtson is a senior, and a first-year reporter. He enjoys watching and writing about films. Sasha is a runner for the Cross Country and Track and Field...