Denzel Curry — TA13OO
Hailing from the breeding ground for underground rappers, south Florida native Denzel Curry shook the rap game when he dropped TA13OO. The album stood out for its raw underground sound, shocking images and unexpected social commentary. CLOUT COBAIN, the single for the album, embodies all of these traits; the track discusses the commercialization and subsequent bastardization of art with in-your-face lyrics over a vengeful underground beat.
Yet, the defining characteristic of the work is Curry's versatility. While he continues to bring attention to social issues like rape, prejudice and greed on tracks like SIRENS and BLACK BALLOONS, he can just as easily make boastful gloats about his success as he does on SUMO.
The contrasting sounds of tracks such as CASH MANIAC and PERCS show that Curry is also not limited to one mood. He can balance his aggressive zeal with slower, melodic tracks and still maintain a seamless sound throughout the album.
"TA13OO is proof that Denzel can make any style of rap sound good," said senior Jack Donovan. "His ability to infuse so much energy into his tracks just immediately sets him apart."
The standout underground sound of TA13OO sets it apart from mainstream albums as it carries the raw, fierce intensity that made Curry a legend on Soundcloud, the hub for underground rap. The album takes the fast-paced beats and infamous underground samples and applies a clean, high quality studio polish to them while still retaining the energy of the sub-genre.
Adding to the inimitable sound, TA13OO has a cast of unique features that give the record flair. Billie Eilish, J.I.D. and Zillakami add to the album's creativity with their one-of-a-kind voices.
Still, they do not overshadow Curry's ability with his own voice. His rapid flow and inventive wordplay keep the album fresh. TA13OO is an all around consistent album; it satisfies all the traits a good album should have- it is creative, lyrical, versatile and innovative. Denzel Curry sets his music apart by not conforming to tropes or formulas, and the result is a phenomenal product.
About the Writer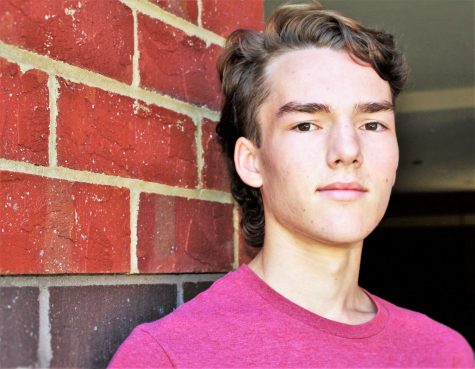 Sasha Severtson, Reporter
Severtson is a senior, and a first-year reporter. He enjoys watching and writing about films. Sasha is a runner for the Cross Country and Track and Field...