Pusha-T — Daytona
Pusha-T's Daytona is an album that is just as good when it comes to production as it does to storytelling.
The seven-track record assumes the equally unique and difficult task of exploring the dark chapter of the New York rapper's life in which he was a drug dealer. As a result, the album is a very personal and emotional work as Pusha raps about the struggles and habits of his past.
He delivers vivid descriptions of the lucrative and dangerous lifestyle while also portraying the toll it took on him. Songs like If You Know, You Know and The Games We Play delve deep into the drug game and reveal the aggression and violence that consumed Pusha and left a mark on his character.
The nightmarish despair of fear and depression that came with his lifestyle are developed through the potent lyrics of Hard Piano. Finally, the album concludes with the hazy, vindictive Infrared in which Pusha-T recognizes his past and strives for personal redemption.
The varying subject matters of each song come together to form a complete portfolio on the emotional burden that came with Pusha's past life.
Pusha-T's voice creates the evocative nature of the album as each bar is delivered with genuine emotion and carries a heavy weight that makes each lyric linger. His fiery, thick voice emphasizes the most important words on each bar to form intense, zealous verses that stick with listeners.
Daytona features Kanye West's signature high-quality production. Each song has a catchy, passionate beat as the Philly production wiz draws samples from an array of sources to create unique-sounding tracks that match Pusha-T's anger-filled ballads. West uses heavy hitting snare and drum beats along with distorted bass to capture the violent nature of the dope game. Along with this, tracks like Santeria and Come Back Baby take spoken samples to expand the music beyond Pusha's hard-hitting lyrics.
Daytona is an extremely vivid album that goes beyond the music itself. It offers a sufficient look at the highs and lows of a drug-centered life. Pusha-T captures his personal emotions and presents them in a refined and aware project that is a fresh break from the often formulaic rap genre.
About the Writer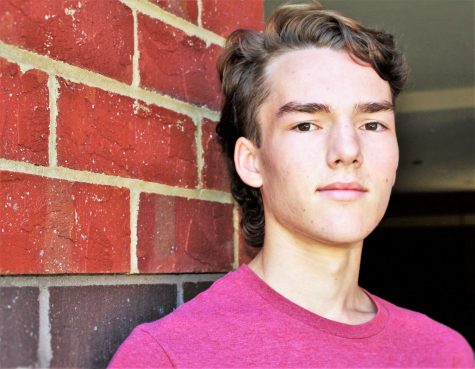 Sasha Severtson, Reporter
Severtson is a senior, and a first-year reporter. He enjoys watching and writing about films. Sasha is a runner for the Cross Country and Track and Field...