6LACK — East Atlanta Love Letter
In East Atlanta Love Letter, 6LACK puts his heart on his sleeve. The 26 year-old pours his heart and soul out on an emotional journey in which he sings about his struggles with relationships.
The album has an impressive-storytelling aspect similar to that of artists like J-Cole and Kendrick Lamar. Each song discloses a specific aspect of his relationships and flows smoothly into the next track.
In songs like Unfair, Let Her Go and Pretty Little Fears, 6LACK expresses his hesitation in relationships as he recognizes the futility of his past efforts.
The other side of his thoughts is developed in the vindictive tracks of Nonchalant and Loaded Gun as he conveys his feelings of resent for his previous mistreatments.
Another feature of the album that makes it an extremely immersive experience is 6LACK's soft, hypnotic voice that relaxes and draws listeners in while also maintaining a strong degree of genuine emotion in each verse. Listeners can feel the weight of what he went through and the effect it had on him.
These deep and melodic lyrics are complemented by precisely crafted beats that also bring out the related emotions yet they do not overshadow the words themselves.
Despite there only being four features, each artist is used for his or her signature sound to help bring out the emotion the track is trying to evoke. Future's verses on the second track East Atlanta Love Letter convey the foggy nostalgia of his and 6LACK's shared hometown while Khalid's delicate serenade on Seasons elicits the warm infatuation of the track.
East Atlanta Love Letter is a prime example of the increasing prevalence of R&B sounds in the rap game and how it is no longer a niche sub-genre but a defining sound of many albums and songs that continue to top charts.
"East Atlanta Love Letter was by far one of my favorite albums from 2018," said senior Bella de Luna. "Pretty Little Fears is my favorite song- it was on repeat for weeks. I love 6LACK's laid-back, R&B sound."
About the Writer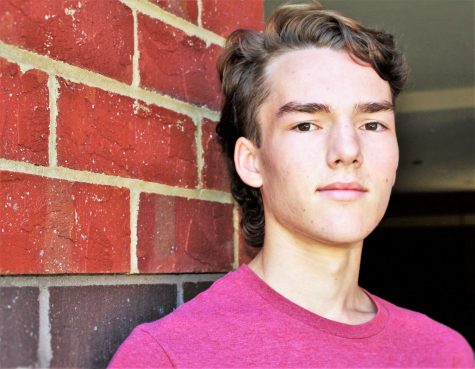 Sasha Severtson, Reporter
Severtson is a senior, and a first-year reporter. He enjoys watching and writing about films. Sasha is a runner for the Cross Country and Track and Field...