"Working Harder Just to Stay Average": The Increased Rigor of High School Academics
Hang on for a minute...we're trying to find some more stories you might like.
Applying to colleges can be one of the most stressful experiences for students. The anxiety while waiting to hear from colleges to see if they were accepted can be paralyzing.
Many students have tried to solve this issue, so they can almost guarantee that they will be accepted.
Many students at the school go to great lengths to make themselves more desirable to top schools. This includes taking multitudes of AP classes and retaking the SAT and ACT several times to achieve the highest possible score.
In consequence, all students must work harder just to stay average.
This can be seen in the class of 2022 at The University of Georgia, which has increased average SAT scores. The UGA Undergraduate Admissions said that the average SAT score for the class of 2022 was a 1400 and the average ACT score was a 30.
The UGA Undergraduate Admissions' blog said that the average SAT score for the class of 2016 was 1310 and the average ACT score was a 29.
The university also increased the average number of AP classes taken. The Red and Black, the UGA student-run newspaper, said the average amount of AP classes taken was eight. In 2013 the average was six.
Cambridge government teacher James Campbell said he has noticed more periods for AP classes in the history department, meaning more students are enrolling in AP history courses.
Senior Kate Stickel said she will be graduating with seven AP classes because she wanted to stand out for colleges. She said she feels that students put too much pressure on grades and rigor and should try to have a more diverse transcript with activities like National Honor Society and sports.
Stickel said colleges should be looking for more well-rounded students and that students focus too much on grades. She believes colleges should consider students that have many extracurriculars rather than students with a lot of AP credits.
However, this has not been the recent trend for colleges.
According to College Board, which owns the AP program, in 2006, approximately 645,000 students took at least one AP exam. In 2016 around 1.1 million students took at least one AP exam.
Over the same period, the percentage of students who earned a three or higher on AP exams increased from 14.3 percent to 21.9 percent.  
Some students have also decided to try and take AP classes earlier.
One of these classes is AP Biology.
The school's curriculum guide listed AP biology as an 11th and 12th-grade course. However, AP biology teacher Lacy George said she has seen some 10th-graders in her class.
She said this was either because of students who took chemistry over the summer or because of the students who transferred from other schools.
Some students have started taking AP classes before reaching high school.
Some middle schools offer AP US Government to their eighth graders, said Campbell.
This allows students to take more AP classes, and some freshmen to enter high school with college credit.
Campbell described the situation as an arms race.
"If there is one student that decides to take six APs to stand out then more students will take six AP's and then nobody stands out," said Campbell.
"But nobody will back down because it makes them look bad and the school looks bad."  

About the Writer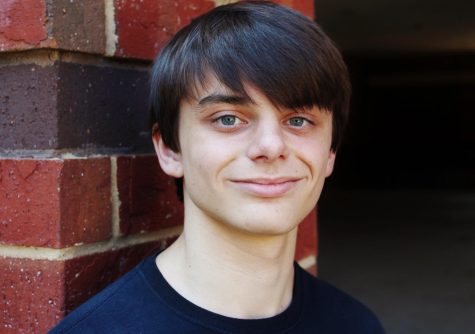 Grant Oglesby, Reporter
Oglesby is a junior and a first-year reporter. He is most excited about covering performing arts for The Bear Witness this school year. Outside of the...