Orchestra Goes Rock for Mark Wood's "Discovery Tour"
If you are near the orchestra practice room on Thursday and Friday, keep your ears alert for some unusual and energetic music coming from the orchestra's rehearsal.  
Orchestra Director Elizabeth Benz has a yearly tradition of including the eighth graders from Cambridge's feeder schools, Northwestern and Hopewell, in a combined concert with the orchestra. 
This year's combined performance Friday will be a unique experience. It will be the culmination of a two-day music educational program called "Electrify Your Strings" lead by Emmy-award-winning violinist Mark Wood.
The performance is scheduled for 7 p.m. in the school's theater.     
Mark Wood is not a traditional violinist, performing on a seven string, V-shaped, electric violin. Wood received his education and training while studying at Juilliard in New York under maestro Leonard Bernstein.
He is an original member of the Trans-Siberian Orchestra and has performed with famous artists, such as Celine Dion, Lenny Kravitz, Billy Joel and Kanye West.
Friday's rock orchestra concert is part of the 2018-2019 "Electrify Your Strings" on the "Discovery Tour."
Benz said she is looking forward to the upcoming concert and that she sees a great deal of value from performing in a non-traditional orchestra concert.
"It's important for the students to be exposed to a large range of styles," said Benz.
Raeesa Ali, a junior violinist, said playing rock-inspired orchestral music requires different techniques that are not fully exercised in classical music.
Ali also said "Electrify Your Strings" does not feel like a traditional orchestra concert, but rather, like a rock concert. She said this is because of all of the lights and theatrics that occur during the concert.
Natalie Antunez, a violinist and a junior at the school, said another difficulty with this concert is orchestra members have to stand for their performance, which is unusual for them, and they have choreography that accompanies the rock music.
Another unusual aspect of the concert is the number of students who will be participating in the concert.
Benz is excited to have over 100 students, ranging from eighth-graders to seniors in high school, performing in the concert.
Ali said this is a great opportunity for the middle schoolers to see what is to come with their musical careers.
"It gives them an introduction to high school music," said Ali.
Antunez agreed with this statement and said she wishes she could have had this kind of opportunity in middle school.
"It's cool that they get to have this experience at such a young age."
About the Writer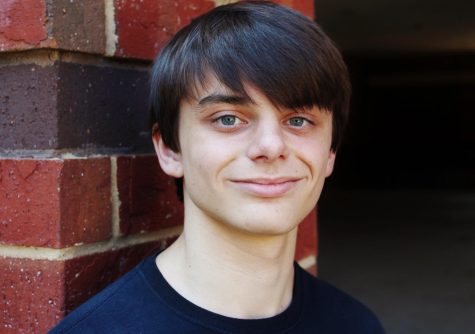 Grant Oglesby, Reporter
Oglesby is a junior and a first-year reporter. He is most excited about covering performing arts for The Bear Witness this school year. Outside of the...