Directors Say Band Gave Strong Performance at Exhibition.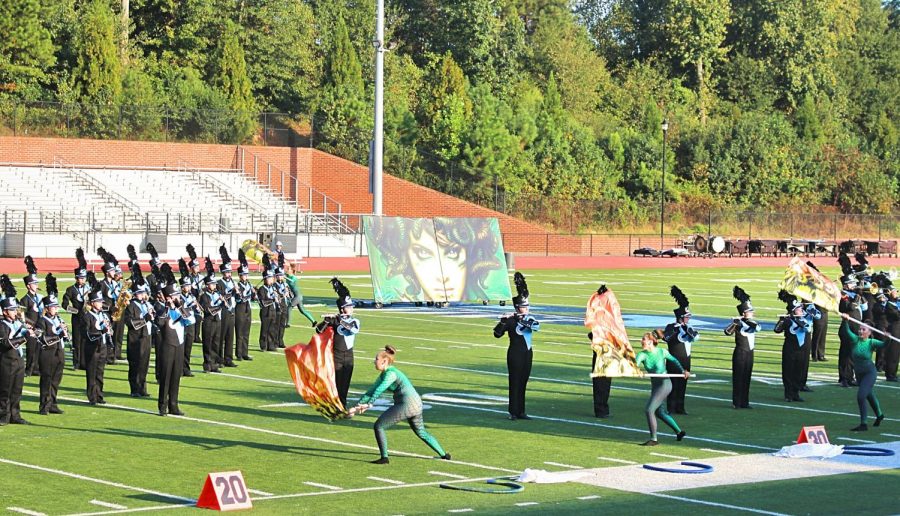 The band stood on the field in front of hundreds of people ready to perform. Its members looked cool and collected when a piano started playing lightly.
The piano was high pitched and dissonant. The air was filled with tension, which was quickly resolved when the band joined the pianist.
This is how Cambridge started its set at the Fulton County Marching Exhibition on Saturday, which was hosted by the school. The exhibition consisted of 14 bands.
First, to perform, the band played "Uninvited" by Alanis Morissette, "Toxic" by Britney Spears, "I Only Have Eyes For You" by 50's vocal group The Flamingos, "In Your Eyes" by Peter Gabriel and an arrangement of "Sensemaya."
Band director Ryan Borger and assistant band director Katie Groves said they were surprised by how much the band has accomplished this early in the year.
"I was incredibly excited for their performance," Borger said.
Although both the directors were happy with the performance, they said they see room for improvement. Groves said the band still needed to practice their last piece because it was their newest material, adding that they needed to improve props and special effects.
Experts provided bands with feedback on their performances at the exhibition. Borger and Groves agreed this was helpful because it allowed them to get outside opinions about their set. Borger also said the feedback can be a reality check because sometimes experts point out things he hadn't noticed.
All the band members put in a lot of time and effort into their performance.
Every year, the band members' season begins in July, when they practice the fundamentals of marching while playing their instruments.
After a few weeks, they head to LaGrange College for band camp.
Borger said the band spends nine to 10 hours per day practicing. This goes on from the Monday they get there to Saturday.
Once school starts, the directors have to cut down on practice time. Borger said time management is an issue because the students have to balance school and band.
Senior Hayden Marshall has been playing the clarinet for the band for the past four years. He said when school starts they practice for around two hours a day for three days a week.
The majority of this time is spent learning their marching routines and the songs they are going to play.
Alex Marshall, a Cambridge alumnus at the exhibition, said he thought the school's performance was great.  
"Twelve out of 10," Marshall said, "Expect the best of the best."
The band's next performance is on Saturday at Creekview High School, where it hopes to take first place.
About the Photographer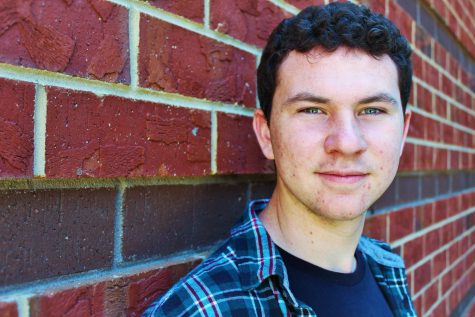 Whit Whittall, Lead Photographer/Reporter
Whittall is a senior, a first-year reporter, and serves as the Lead Photographer for The Bear Witness. He enjoys going to the movies with friends, playing...