Enterprise Collection Day Four: Academic Rigor
Our reporters examine the increasing academic rigor of high schools, and the role it plays in students' futures.
May 23, 2019
Dear readers,
When the editors and I began discussing how to approach our enterprise series this year, one thing was made painstakingly obvious: the community and world which we inhabit made it impossible to limit ourselves to just one topic as we had in previous years.
That is why this year, in a departure from tradition, we have decided to give the dedicated reporters on our staff the opportunity to go and seek out the topics that they are passionate about, and give our readers detailed, in-depth coverage.
Each of the stories you see is the fruit of an effort by a dedicated duo of reporters who saw a topic they wanted to pursue, and went out to explore its intricacies. We hope each individual series can give you a more detailed look at a topic that affects people not only at Cambridge, but throughout the globe.
Thank you,
Cherise Kim
Editor-in-Chief of The Bear Witness
How Much Impact Does College Really Have on Careers?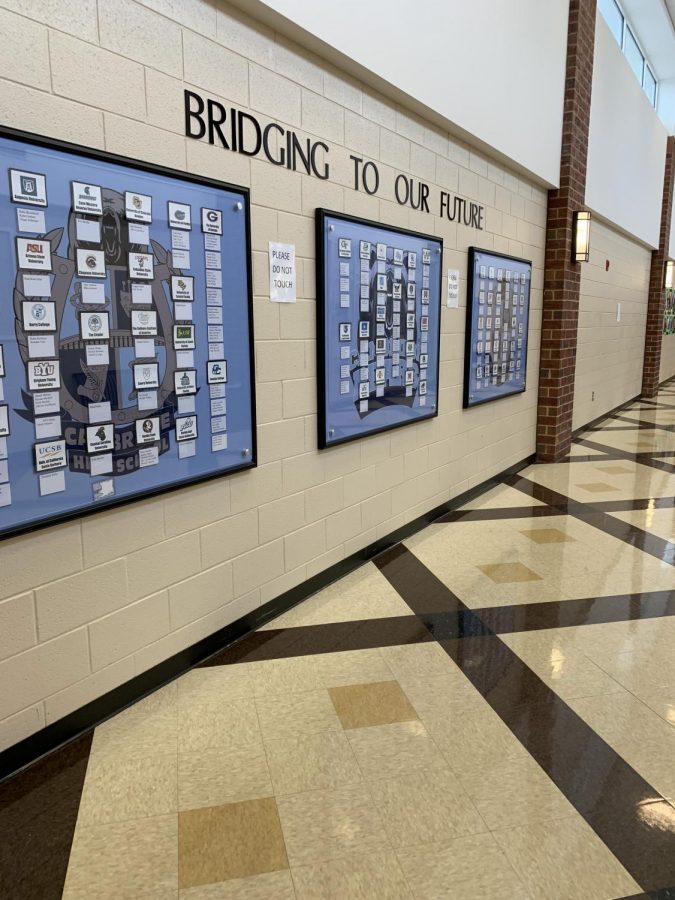 Everybody has that one dream college he or she strives to get into. In reality, the colleges students choose do not hold as much value as they may think.
Many people also strive to be successful in their career. This could mean they are in a position of power or are making a lot of money.
Many students view this success as only being attainable through a rigorous college education.
When it comes to colleges many students have a very black and white approach. They believe they must get into a certain college or else their lives will fall apart.
Junior Isabella Amorine said "I am very excited for college," but she has a uncompromising view on its effects.
Amorine said, "College does affect a person's career".
Some of the staff at the school have different views on the effects of college on a person's profession.
Jennifer Evans, a counselor at the school, said many students enter high school with this mentality. She claims this is not good, and students should "live in the gray."
What Evans means is students need to look at the big picture and realize college is just a small portion of
people's lives, and there are so many opportunities they will have later in life.
Another way that students can look at the big picture is by looking at trade schools.
Trade schools focus specifically in a certain field. Evans said there are jobs that are high paying that can be acquired by going to a trade school. This also requires students to focus in on what they want to do in life.
There are many opportunities students have that will allow them to prepare for life after college.
One way students can prepare themselves for their future in the workforce is by participating in Work-Based Learning, which is run by Career and Technical Education (CTE) teacher June Yarrington.
Work-Based Learning allows students to get a job, possibly their first, while still in school.
Yarrington said, "Students get to have a real world experience that is supported by a teacher or employer."
This gives students the opportunity to learn real world skills like how to handle customers in a business situation and how to act when interacting with a boss.
It also allows students to get experience with interviews.
CTE teacher Russell Gray has worked in the business world, runs a real estate company and leads the Future Business Leaders of America (FBLA).
Gray stressed the importance of the interview process when searching for a job.
He said the interview is very important because it shows the person's character, and the college the person applying for the job went to does not matter as much as people think.
"I wouldn't care if they went to Harvard or some backwater college," said Gray.
Gray said in a work environment, managers want people who are able to interact appropriately with others, and who are honest and trustworthy.
One issue is the possibility that a person could be overqualified for a job.
Gray said if a person is overqualified an employer is less likely to hire him or her because the employer thinks her or she will leave the company.
For example, a college like Harvard could possibly lead to someone being overqualified. While this shows the person is intelligent and a hard worker, an employer may look at that, think the applicant will get other offers and not bother with interviewing the applicant.
The colleges people go to may not impact their career prospects as much as they think. When it comes to being successful in a career, what matters is the person's morals and character.
A person's character can show hard work and dedication, and those characteristics are something employers look for when they are hiring.
Should Students be Taking More Dual Enrollment or AP Classes?
Should I take Dual Enrollment or AP classes? This is one of the biggest questions students have, and many people have conflicting opinions on which is better.
To decide, it would be best to start with the basic differences between the two.
One major difference is that Dual Enrollment classes allow students to use the credits toward both high school and college graduation requirements, according to the Counseling website's dual enrollment page.
Students only get college credit for AP classes, however, if they pass the AP Exam with the minimum score the college requires.
More elite universities require higher scores on the AP Exam to receive college credit, and some colleges don't allow credit to be earned for certain courses.
Other colleges will give different amounts of credit for different AP scores. (The College Board website has a page where you can search AP credit policies, found here).
Dual Enrollment courses also differ from AP courses because students have to apply and be accepted to the college before being allowed to take the class. Any student can take an AP class, even if they aren't recommended for it by their teacher — there are waiver forms on the school website for that purpose.
Some students might choose Dual Enrollment over AP classes because they think Dual Enrollment classes are easier.
Suzanne Wren, who teaches literature, said that some students see Dual Enrollment classes as an easy A, especially College English.
"AP Literature has more work and more reading than College English," she said.
Wren also said that she's seen a huge increase in people taking College English, which has led to smaller class sizes in senior-level English classes. She thinks that some of the students taking Dual Enrollment classes aren't suited for them.
"Some students aren't equipped," she said. "They're failing, and they have no time management."
Wren also said that staying on campus is beneficial for students because they can participate more in school activities and be with their friends.
Dual Enrollment students and AP students often have different locations for their classes.
AP classes are usually taken in school and taught by a high school teacher, although they are sometimes taken online. Dual Enrollment courses, on the other hand, can be taken in a variety of ways.
For some classes, a college teacher comes to the high school's campus to teach. Some Dual Enrollment courses are online, some of them are actual college classes livestreamed for students and some require students to go to the college itself to take the class.
There is a greater variety of ways to take Dual Enrollment than AP classes.
What do students find most important in deciding which to take (if not both)?
When asked, senior Savannah Forrest said she would take a Dual Enrollment class over an AP class.
"It would allow me to leave school earlier and it's easier than taking an AP class," she said.
Junior Danny Alvarado, on the other hand, would rather take an AP class.
"Transportation would be easier, and AP classes would probably be easier to do," he said.
However, Alvarado added that Dual Enrollment classes might sometimes be easier depending on what classes you take; he noted that College English was likely an easier course than Dual Enrollment Georgia Tech math.
Deciding whether to take a Dual Enrollment of AP class is based on many factors, from course credit to location to difficulty to school culture.
It's impossible to say one is always better than the other, as it all depends on the circumstances of the student.
When choosing between Dual Enrollment and AP classes, it is important to consider which would best fit your specific needs.