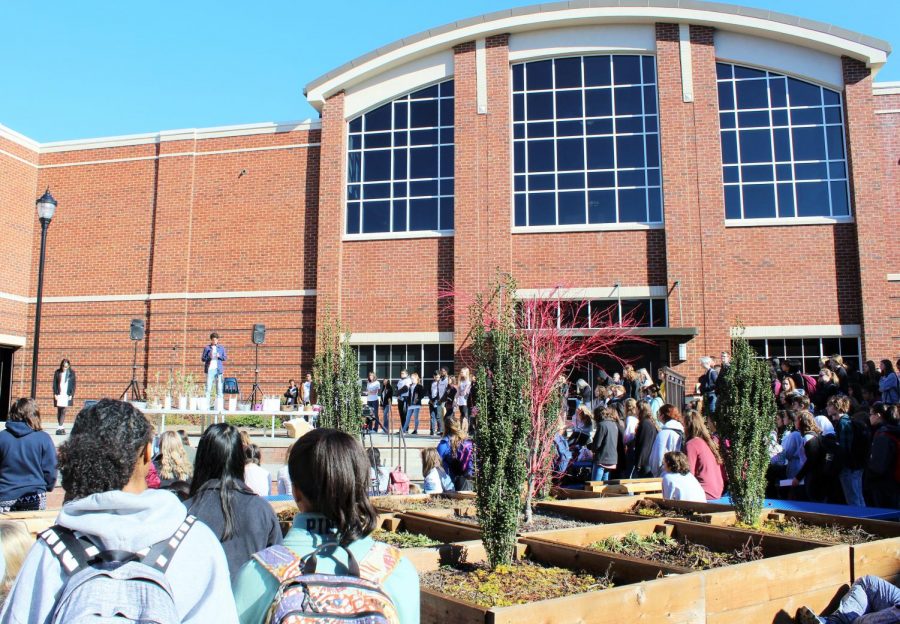 Opinions and A&E Editor Daniel Jimenez
Standing in Solidarity: Bears Unite for Marjory Stoneman Douglas High School
On Wednesday morning during GROWl, students and staff braved through the cold weather and held a "Unity Demonstration" for the victims of the Marjory Stoneman Douglas High School shooting in Parkland, Florida.
The event was held to coincide with "National School Walkout" day. This is a day wherein thousands of students nationwide marched out of school to advocate for more comprehensive gun control in America.
Principal Edward Spurka and student council worked side by side to ensure that students and staff members were able to stand united with their fellow marchers, and remain in accordance with Fulton County Schools' guidelines.
Ninth grade administrator Shavanda Toomer said the administration supported the rights of students to attend the demonstration.
"Students had the decision to attend our demonstration and the right to do so with the administration's full support," said Toomer.
Check out our full story on the demonstration through this link:
Cambridge Students Memorialize Shooting Victims in an Overwhelming Display of Unity