The Bear Witness Staff Shares Their Favorite Horror Movies
The Bear Witness staff has their fair share of favorite scary movies. So, in the spirit of Halloween, here is our staff's favorite horror movies and why.
Senior Annie Coleman's favorite horror movie is "Hereditary" because "it's terrifying and great. The acting and everything just really ties together well."
Although this movie can be graphic for some, Coleman said she appreciates the plot and acting in this movie.
Senior Jake Fuller and Sophomore Anna McKnight share their affection for the early 2000s film "American Psycho."
"I love it because Christain Bale is in it, duh." said McKnight.
The movie is about a man who is a New York City professional by day and a serial killer by night.
"It was also directed by a woman and the plot twists make you notice more details the more you watch it," McKnight said.
Senior Jake Fuller agrees with McKnight. "[Patrick Bateman] is just like me for real. No further comments," said Fuller.
"It's just a good movie." McKnight said.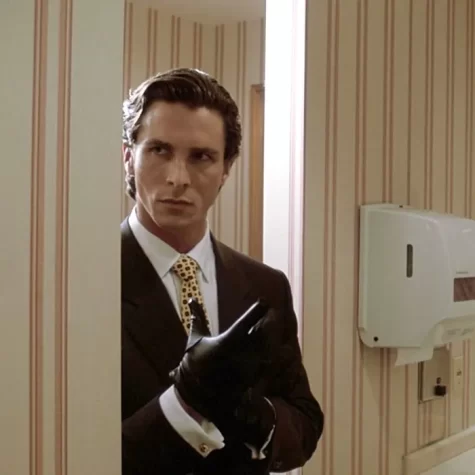 Senior Zach Pascuzzi said his favorite film is "The Sixth Sense," which came out in 1999.
"Greatest plot twist in cinema history. Tremendous movie. That kid deserved an Oscar. I just really like how it's not a cheap or cheesy kind of movie, and it's really directed incredibly," Pascuzzi said.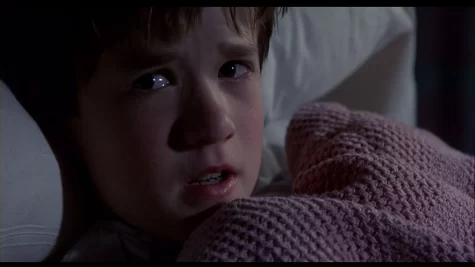 Junior John Michael Carter is "not a fan of horror movies," but enjoys psychological thrillers.
"One of my favorites is based off a Steven King novel and it's called "Misery." I love it because it's so real and unsettling that a situation like that can happen in real life," he said.
Junior Anna Gorman said she isn't an avid horror fan, but she likes "Ms. Peregrine's Home for Peculiar Children."
"As soon as you start the movie something feels so off, and it creates a really unsettling atmosphere from the jump which I think makes the climax better. The director also made the characters likeable too," Gorman said.
She said that although there are no jump scares, the eerie feeling of the setting is enough to leave watchers on edge.
Junior Katie Notch said her favorite horror movie is "Jennifer's Body."
"It's a cult classic. Megan Fox was so perfect for the role, and she embodied the character so well. The plot never leaves you bored, and it just really embraces the true nature of horror movies because of the blood and gore but is also untraditional because instead of the pretty girl getting killed first, she's the killer," Notch said.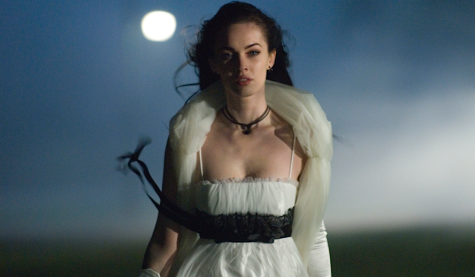 Sophomore Ryan Adler, although not a scary movie fan, enjoys the thriller "Hush."
"It's one of the only horror movies I've watched, and it's more of a thriller but it keeps you on your toes, and I just like it, it's a good movie," she said.
Sophomores Maria Lemos and Lauren Fletcher are two writers not willing to sit down and watch a horror movie.
Both said they have had bad experiences that convinced them to avoid any contact with horror movies.
Fletcher said that hers happened when she was around six years old.
"I was at Disney World's Haunted Mansion, and we weren't even on the ride yet, we were waiting in line. But we got to this room, and I lost it. I was kicking and punching and screaming and crying and my grandpa had to carry me out of there. It was awful," Fletcher said.
That scare was enough for her.
"After that I never really recovered and just try to avoid that stuff," she said.
Lemos said that she hates horror movies "for a few reasons, but because of peer pressure my friends made me watch "The Conjuring." I swear when that lady was getting pulled by her feet, I was getting pulled by my feet too. I swore to never put myself through anything like that ever again."
In contrast to Lemos, freshman Lola Phipps loves "The Conjuring" because of the jump scares.
"I'm not sure why I like them so much, they're just really fun and creative and unexpected," she said.
Freshman Ilay Fainshtad likes the "Halloween" series.
"I like the series because of the plot, but I think they're trying hard to drag it out as long as possible, so the newer ones aren't as good as the old ones. The first few are good, but I'm surprised they've been able to keep it alive for this long," Fainshtad said.
Freshman Charli Katz likes the movie "It" for its comedic and horror aspects.
"It's funny but scary at the same time. It keeps you on your toes and incorporates comedy with the horror genre which I really like," Katz said.
Finally, sophomore Megan Dunn said her favorite scary movie is "Scooby-Doo on Zombie Island."
"It's lowkey good. It's not like other "Scooby-Doo" movies. I've seen my fair share of them and it's just different. They used a different cast; I think so you can really feel the fear of the cast through the portrayal of the cartoons. It just makes sense," Dunn said.