From South Africa to Alpharetta: Highlighting Cambridge's South African Students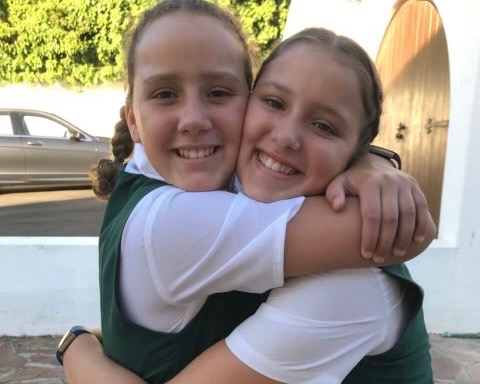 On July 5, 2018, while most of us were recuperating from celebrating America's independence, sisters Dani and Gabi Pieterse were arriving in Atlanta after a 16-hour flight from South Africa — the only place they had ever known.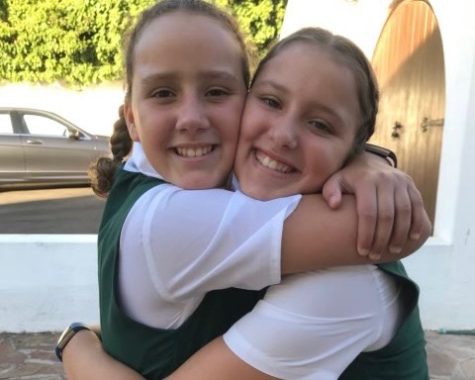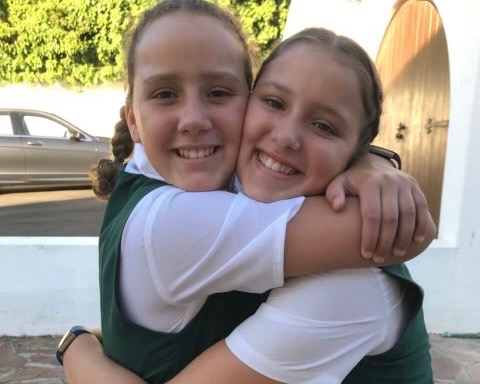 The sisters lived in a suburb of Cape Town, the legislative capital of the country. 
Cambridge is comprised of many students who weren't born in America and for whom English is not a native tongue. Quite a few come from South Africa like Dani and Gabi. 
Dani, a junior, said she recalls everything from moving day. 
"I just remember stepping outside the airport, and it was boiling with humidity," she said. This weather was different from South Africa where "it's just hot." 
"The next thing I realized was how terrible the traffic was," Dani said.  
As soon as the sisters arrived at their new house in Milton, their parents said they were going furniture shopping. Dani went along begrudgingly; she was exhausted from the long flight and jet lag. 
Her mood quickly changed, though, once she arrived at Rooms to Go.  
"I was having a field day inside there," Dani said. "I honestly had never been in a furniture shop, because I had never really had to buy anything, because I lived in the same house for 13 years of my life." 
After going back to her new home, she slept for 12 hours. 
Dani said she watched American movies like the massively popular "High School Musical" leading up to her family's move to see what American life would entail. 
"It's the only way how I could compare the two," she said. 
However, with a laugh, she said, "High School Musical" was not accurate because "the world is not always singing and dancing." 
Dani also watched "Austin and Ally" and "Teen Beach Movie" prior to her move.  
A barrier Gabi, Dani's sister now in her sophomore year, experienced was with the American accent upon first assimilating into Milton. 
"My first time being here, when I went to a restaurant, I just couldn't understand anything the waiter was saying," she said. 
The first thing Dani ate in America was a chocolate chip cookie from Starbucks. Even though she misses quintessential South African foods, she loves American cuisine. 
Sophomore Cara Van Niekerk was born in Johannesburg and moved due to government corruption and poor economy when she was 10. She developed a gluten and dairy allergy due to the abundance of processed foods in America.  
"If I go back to South Africa, I'm not sick at all from eating it, but here I am," she said. 
Dani particularly misses melkterts, a dessert created by Dutch settlers in "The Cape" that has a sugary pastry crust and custard filling. 
Dani also affectionately remembers Heritage Day, when all South Africans would celebrate their nationality. The Pieterse's family and friends came over to their house each year because they had a pool, and to celebrate they would host a braai, like an American barbeque. 
"It was just a good day of being South African and just all coming together, celebrating being South African," Dani said. 
Gabi felt out-of-place during her first day at Hopewell Middle School because of her clothes. 
She said she wore jeggings with a T-shirt tucked in but quickly realized leggings and crop tops were the dominant style, her response being, "What is this?" 
She said she went home and told her mom she had to get rid of her untrendy clothes. 
"I'm like, 'Oh man, I didn't realize it would be this different'," she said. 
Sophomore Emil Mueller is familiar with the culture shock Dani and Gabi experienced. He came to Milton from Centurion, Gauteng in 2016 and particularly noted the difference in education.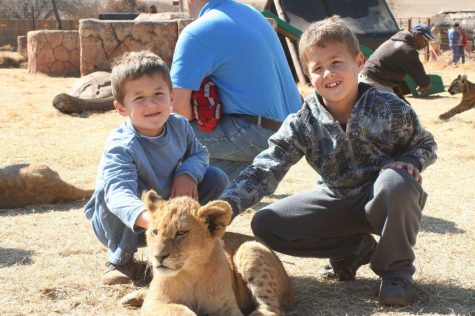 For instance, in his hometown, there were multiple class periods offered for each subject. 
"You could have math in first period and math in sixth period as well," he said. 
Also, at Mueller's school, there were two "lunches," each 30 minutes long, with the option of sitting and eating or playing cricket on the school's field. 
Additionally, classes were taught in Afrikaans and English. Mueller was in the Afrikaans group, which was smaller. 
The Pieterses attended a semi-private school, where payment was required but rules were not as strict. Gabi said no school buses exist there, so public buses stop at schools because they know students are riders. 
She also said instead of students, teachers transitioned from classroom to classroom and the school day was from 8 a.m. to 2:10 p.m.  
Unlike Mueller, Van Niekerk said the school system is better in South Africa; however, she went to a private German boarding school there. She liked the school uniforms, smaller classrooms and the varied schedule. 
Overall, Mueller likes the U.S. better. He enjoys the lower crime rate, better internet and overall higher wealth, at least in the Alpharetta/Milton area. 
"I wasn't happy when we came, but I'm happy now," Mueller said.