Coronavirus Strikes Football Team: How Are They Recovering?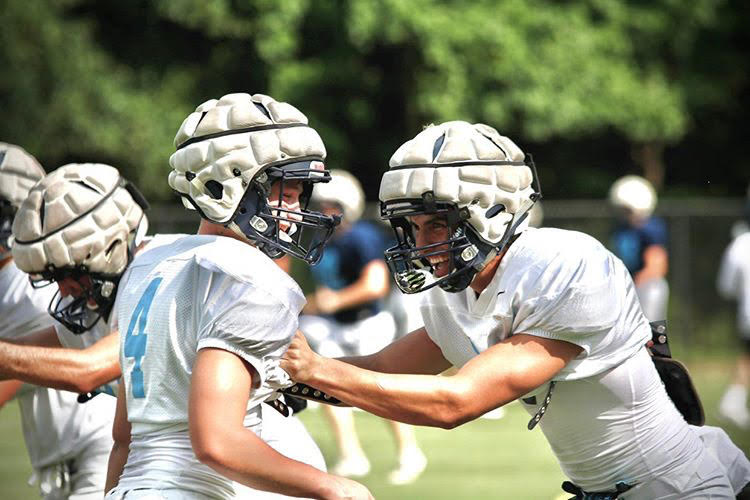 Just before the start of the fall semester, the school's football team initiated a two-week quarantine after one of its players tested positive for COVID-19.
One day at practice, a player showed symptoms, so the team stopped practice. After the player received a positive diagnosis, the team went into quarantine for two weeks.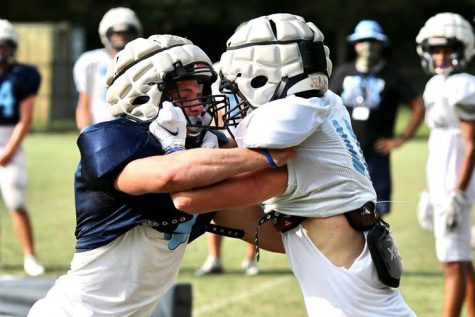 Weight training coach Henry Rowling played a critical role in sanitizing the weight room during that time.
Rowling said Fulton County Schools requires coaches to use disinfecting wipes and spray to clean rooms and the high-touch points where players congregate, such as the locker room or coaches' offices.
During the team's quarantine, Rowling planned and assigned exercise schedules for athletes to practice at home and maintain their endurance. These included bodyweight exercises like lunges and squats.
Senior Luke Kramer, who plays safety, said through direct message he completed extra exercises outside of what was assigned.
"I've been running, doing bodyweight exercises and doing football drills to stay in shape," he said in September.
Junior quarterback Zach Harris also found ways to stay in shape during the quarantine period.
"I went to a small gym to work out by myself," said Harris through direct message.
Sophomore Jack Marlow, who plays punter and wide receiver on the football team, would often go on runs in his neighborhood and complete the bodyweight workouts that Bennett provided.
Both Harris and Marlow both said they are excited to play football this season, even with all the restrictions due to COVID-19.
"Our team will 100% be ready to play the first Friday night," Kramer said prior to the team's game against North Oconee, the first of the season. "The coaches have done a great job of preparing us with the guidelines that they are giving."
Boys Varsity Football Head Coach Craig Bennett said he kept a watchful eye on enforcing previous and new rules instituted by the Georgia High School Association so he and his fellow coaches could keep players safe when they returned to the field.
"I can't honestly list them all. [It] seems like we get new guidance every day from the GHSA or Fulton County. We will have them listed and ready to put into practice come game day," he said in an email prior to the school's first game.
His advice for other teams who must quarantine is to keep up communication with the whole team.
"I know it is only virtually, but it is so important for the team to stay connected the right way and abide by all the rules of the quarantine," said Bennett over an email.
About the Writer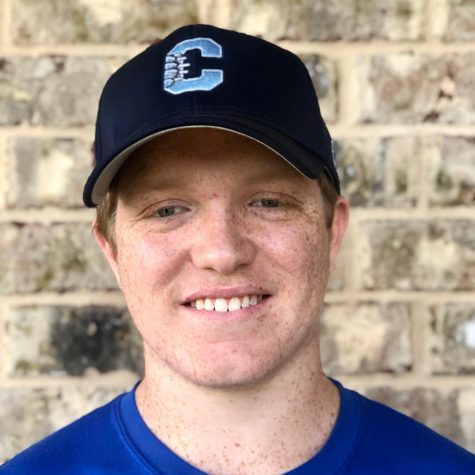 Matthew Ridenour, Staff Writer
Matthew Ridenour is a senior and excited to write about sports this year for The Bear Witness. Matthew has played football and is playing track and field...