Pep Rally Guide Book: Students' Likes and Dislikes of Pep Rally Events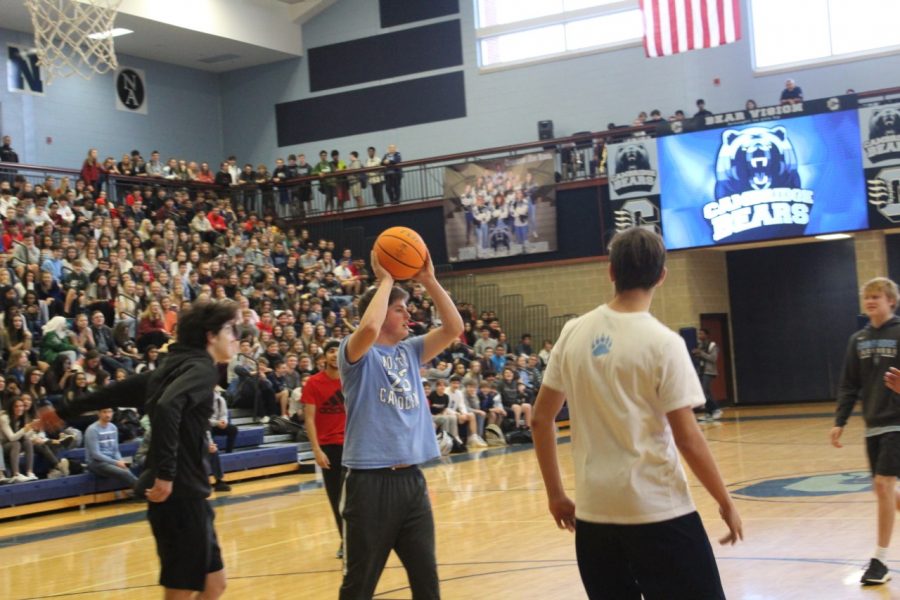 Friday's pep rally was filled with multiple events, from a sports trivia game, a performance by the cheerleaders and a basketball game between the grade levels.
Despite the high energy during many of the events, the pep rally as a whole generated mixed responses and concerns from many students.
Many students expressed their concern about the speaker system, claiming they couldn't hear much of what was going on. This was particularly true during the trivia game, where athletes of winter sports were asked random questions.
"It'd be nice if we could hear," said senior Matthew Pair; his opinion being shared by many other students.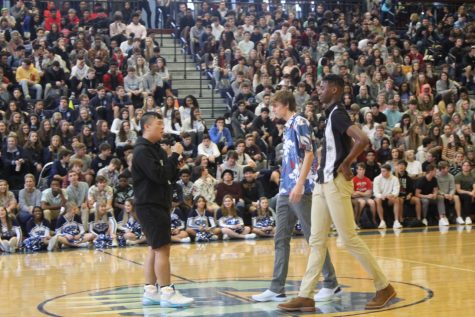 Aside from the speakers, many students had some suggestions for future pep rallies. These ideas ranged from plausible to extreme.
For example, senior Saachi Gandhi said she would like to see the school's dance team perform at the pep rally.
Other students wanted more representation in terms of the sports scene.
"Bring in a soccer game," said senior Kamal Barnes. Barnes expressed his excitement for a senior vs. freshman soccer game or a teacher vs. student soccer game.
Another student had plans for an even more ridiculous event though:
"We should do a swimmer vs. runner race," said senior Alex Thompson. And by that he means, bringing an above-ground pool into the gym for the swimmers, while runners ran alongside the pool with weights.
Unfortunately for Thompson, this idea cannot be implemented for one pep rally.
Across many students one idea was prevalent: disappointment about the absent dunk contest. Many students interviewed said they were anticipating the dunk contest and it upset them that there wasn't enough time.
"I was looking forward for the dunk contest," said Pair.
Pair, along with other students' enthusiasm towards the dunk contest, was cut short after the bell rang, signaling the end of the pep rally. Others were irritated because the trivia game took too much time out of the dunk contest.
"I was very disappointed, half the time was wasted on questions," said senior Jonas Melber.
Melber, a member of the basketball team and a participant in the dunk contest, expressed his disappointment in not being able to compete.
Fellow basketball player, senior EJ Smith, also shared similar disappointment about the nonexistent dunk contest. Smith had another idea, though.
"Wipe the trivia, highlight the best parts of Cambridge [instead]," said Smith. "Bring the dunk contest."
When asked which pep rally event students enjoyed the most, the basketball game reigned.
"Everyone was way into the basketball game," said sophomore Isaac Czerniawsky. "It elicited such strong reactions."
Overall, most students are for more sports-related events during the next pep rally, especially those centered around basketball.
"If you have someone jump out of their seat, you're doing the right thing," said Czerniawsky.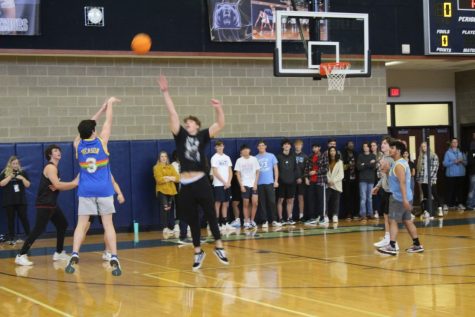 About the Writer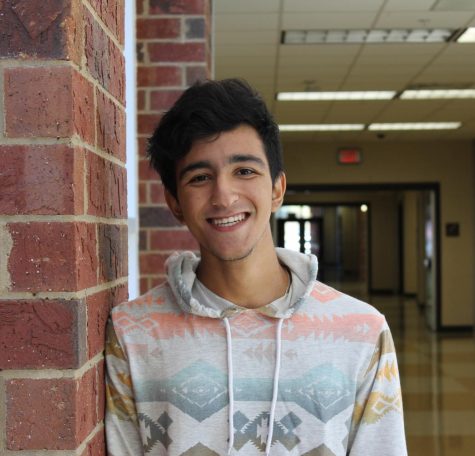 Aley El-Olemy, Staff Writer




Aley El-Olemy is a junior and a first-year reporter for the Bear Witness. Aley enjoys spending time with friends and going out to eat. His...