The Bridge to Success: Meet the YouTube Star of the School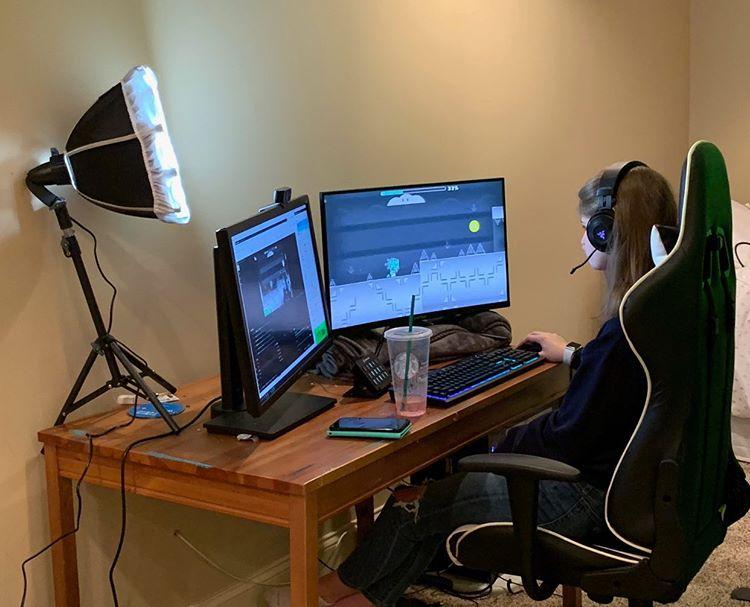 The fame, money and clout that come with a successful YouTube channel are highly appealing to the minds of teens around the world.
This task, however, is extremely difficult due to the volume of content being uploaded: around 400 hours of video uploaded every minute, according to YouTube's CEO, Susan Wojcicki, at Vidcon.
One Cambridge student, however, has managed to gain an enormous following of 113,000 subscribers.
Her name? Claire Bowman.
Some may know her from her work for the school's film department, where she is a cast member on "The Bridge" and helps edit the show.
Online, though, she goes by an alias: GD Juniper.
The initials "GD" stand for "Geometry Dash", the fast-paced, block-jumping video game.
With over 13 million total views and averaging over 467,000 views per month according to YouTube's own analytics, Bowman, a junior, has gained a fair amount of popularity on the platform. However, her YouTube alter ego remains largely undiscovered by the crowd of Cambridge students.
Bowman, who specializes in producing content around the game "Geometry Dash", started her account back in 2015 but didn't start making content until Feb. 19, 2017.
Bowman said she got hooked on the game after she "saw someone on the bus playing it." She decided to start making videos after being influenced by the community based around the game, and her channel took off from there.
"I had a lot of fun," Bowman said of producing videos for her channel, adding that her popularity has surpassed her expectations.
"I did not expect for it to be big," she said.
Bowman plays "Geometry Dash" off Steam, a video game digital distribution service.
Being a successful YouTuber naturally comes with countless inquiries into how much money she makes from her videos.
While Bowman doesn't want to declare her revenue, she makes enough to be able to call YouTube her job, but not enough to live solely off of it, she said.
Bowman earns her money from donations, ad revenue and her merchandise. She said about 70% of her income comes from ad revenue. Her merch store, which sells sweaters, shirts, hoodies and beanies, is mostly to encourage a sense of community around her YouTube channel and her audience, rather than for monetary reasons, as it barely accounts for what Bowman earns.
"I wouldn't be able to live off of selling merch," Bowman said.
In order for any Youtuber to become successful, they have to appeal to an audience. Bowman attempts to revolve her channel more around herself rather than the games to appeal to viewers..
"The thing that people come for is the games," she said.
According to Bowman, channels which only revolve around games usually die once a game stops being popular. She doesn't want to fall under that category.
Bowman tries "to make [her] videos really interesting and upbeat" to attract viewers to her channel.
Bowman said her fans "drive viewership to [her] streams" because they like to see more of her, rather than just the games. Bowman streams off YouTube's live streaming service on its website.
When she started, she used a 13-inch Macbook Air and edited her videos using iMovie. Bowman then switched to a 2018 space gray 15in. Macbook Pro, using Final Cut Pro X as an editing software and a Canon t7i camera to shoot face-cams.
More recently though, Bowman invested money from her streams to build a new custom desktop computer, which she currently uses.
Her video quality has improved a lot since she first started, Bowman said.
People around her are very proud of what Bowman has accomplished.
"I like [the channel]," said fellow classmate Matthew Smoltz, "Time to time, I go on it."
The amount of work Bowman produces has even caught the eye of her film teacher.
"It's incredibly impressive, the amount of content she turns out," said the Audio, Video, Film and Technology teacher Hal Funderburk.
"She's one of our shining stars," said Funderburk.
Being a YouTuber and participating in the film department has helped both Bowman's channel as well as the film program.
"I think they go hand in hand serving each other," said Funderburk. "Creativity from the YouTube channel fuels what she does here."
Aside from just fueling creativity, being on YouTube has helped Bowman to improve technical skills, such as editing.
"YouTube has made her a really good video editor," said Smoltz.
Bowman has said that the film program has helped her produce better quality content.
"Being in the film program has helped me learn how to operate the camera," said Bowman.
"I wouldn't be as good," said Bowman, referring to her video-making skills if she weren't in the film program.
For example, she wouldn't be able to shoot her face-cams without knowledge of filming angles or knowledge of how cameras work, she said.
Additionally, being involved in YouTube has helped Bowman learn valuable life skills.
"I set up everything myself, said Bowman. "YouTube taught me how to market myself."
YouTube has also helped her become more confident, she said.
Though Bowman enjoys making videos, she doesn't believe YouTube could carry her as an actual career.
"YouTube is really unpredictable," said Bowman. "I don't think it's realistic."
Likewise, Funderburk is skeptical about the likelihood of YouTube as a career.
"YouTube is a volatile market," said Funderburk, "I think she'd rather pursue a more stable job."
For now, though, Bowman hopes to keep on creating videos for her audience.
"I'm very proud people take the time out of their day to watch what I do," said Bowman. "I'm just making videos because I like making videos, I'm thankful it's my job."
As time progresses, so will Bowman.
"She'll only keep getting better," said Funderburk.
About the Writer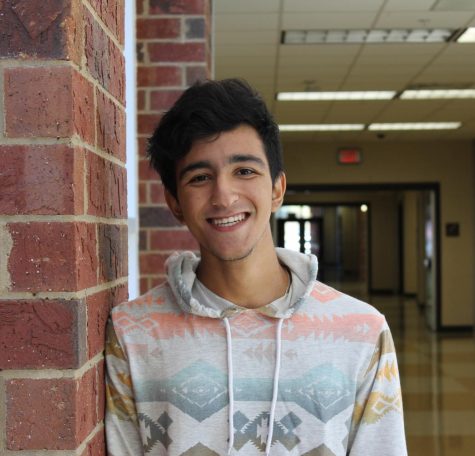 Aley El-Olemy, Staff Writer




Aley El-Olemy is a junior and a first-year reporter for the Bear Witness. Aley enjoys spending time with friends and going out to eat. His...