"The Best Day of the Week": One Student's Take on GROWL
Hang on for a minute...we're trying to find some more stories you might like.
GROWL — the best day of the week.
A day to sleep in, take my time getting ready in the morning and get breakfast with my friends.
The administration is always trying to incorporate bear puns in every school event, like PAWS, CLAWS and GROWL.
GROWL, now in its second year,  stands for Gaining Relevant Opportunities through Wednesday Learning.
It was created to assist freshmen transitioning into high school by providing guidance and extra time to finish classwork. Freshmen, unlike other students, are still required to come to school at the regular time on GROWL days.
As for the rest of us, school starts at 10:50. Up until then, we can spend our mornings however we like.
Breakfast is a huge theme among late-coming students. They can meet up at Steak 'n Shake, Chick Fil A, The Original Pancake House,  Scratch or any other breakfast place nearby.
My go-to is always a Chick Fil A biscuit to start the morning.
"On GROWL days, I'm either sleeping or eating," said junior Taylor Porter.
Some students schedule doctor or dental appointments during GROWL. It's convenient because it's still during the week, but you're not missing any school.
There is even enough time for students to get up and work out before school, or finish some last minute homework.
Junior Alayna Stanley said, "This week I was able to finish my AP Psych homework with plenty of time before school."
After asking opinions of GROWL days, everyone I interviewed, upper and lower classmen, said he or she found GROWL to be valuable in some way.
Sophomore Meribelle Halsema said, "GROWL provides me with more time to do things in the morning that I can't do on normal school days."
Even some freshmen, who still have to come to school, appreciate GROWL.
For freshmen, GROWL is divided into two halves. One half is an assembly where speakers give advice about high school regarding time management, success and overall health.
For the other half, students are able to choose between a study hall or a sport intramural like basketball.
"I don't really like the assembly half, but study hall provides a good opportunity to get work done," said freshman Paige Jaeger. "I'm really excited for next year when I get to sleep in and do other stuff with my time."
The main argument against GROWL is it adds on extra school days. The few hours that GROWL takes away from school adds up, and additional school days are tacked on at the end of the year to account for those hours.
"I'd rather have a few more school days and be able to sleep in than to not have GROWL at all," said junior Andrew Kim.
I still think GROWL is worth it despite the extra days. I really appreciate the change in the school day structure that it provides.  
As a high school student, I find school can get repetitive and almost boring very quickly. The repetitiveness creates a sense of negativity throughout the student body and often students become less productive.
Changing it up every other week with the addition of GROWL days adds some variation to the school days that can feel monotonous at times.

About the Writer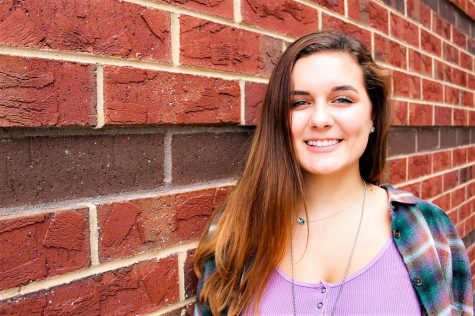 Sarah Hudson, Reporter
Hudson is a junior and a first-year reporter. She loves anything that's creative and has a passion for traveling.