J.I.D — DiCaprio 2
J.I.D justifies his spot on the 2018 Freshman XXL by delivering a creative and entertaining album in DiCaprio 2.
The Atlanta native's second studio album features his iconic nasal voice delivering flows of all speeds over smooth, funk-inspired beats. In one moment, he can deliver slower, mellow lyrics on leisurely tracks such as Workin Out then dish out bars at blistering speeds as he does with J-Cole on Off Deez in which the two rappers reach an average speed of 337 words per minute. This change of tone on each song gives the album a great degree of replayability.
Yet what stands out in the lyrics is not the speed but the creative wordplay; J.I.D twists and manipulates his diction to form unique and resonant verses evident on tracks like Skrawberries and Mounted Up.
"I've been following J.I.D for a while, and he has an insane skillset," said junior Sam Marchlik. "Not only are his flows some of the best right now, but the messages he gets across are inspiring. He doesn't only talk about obscene things, and I think that's really refreshing in today's society."
The album takes elements from both R&B and rap to create a fresh sound. Ambient and soulful samples underpin the hard-hitting snares and drums in graceful amalgamations such as Tiiied and Despacito Too.
DiCaprio 2 also offers a polished form of the earthy funk sound of 90's hip-hop. Songs like Hot Box and Off da Zoinkys remind listeners of artists like Outkast and The Wu-Tang Clan without completely copying their style.
Overall, J.I.D's sophomore effort is a consistent product of a well-rounded artist who knows how to stay true to his own style while still utilizing the established elements of the past and present.
About the Writer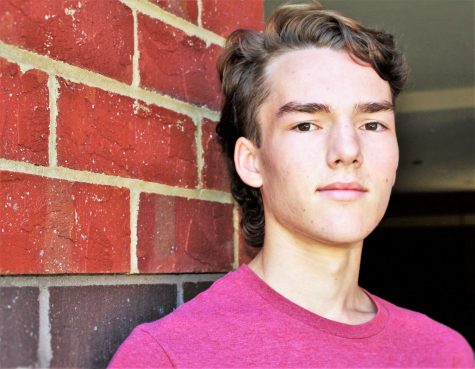 Sasha Severtson, Reporter
Severtson is a senior, and a first-year reporter. He enjoys watching and writing about films. Sasha is a runner for the Cross Country and Track and Field...