"Primetime": One-Act Play Prepares Drama Students for Upcoming Competition
Hang on for a minute...we're trying to find some more stories you might like.
As the lights go out, two actors walk on stage and unfold a large white sheet. Three other actors prance onto the stage.
A performer turns on a flashlight, revealing two stencils: one is a ship and the other is a sign that says, "Peter/Wendy."
On Oct. 17th and Oct. 18th, the school's theater department performed the one-act play "Peter/Wendy," a shortened version of "Peter Pan."
Drama teacher Tracey Buot, the director of "Peter/Wendy," said the light-hearted play was a different experience for the department, which has mainly produced more serious pieces over the last five year.  
She chose this play so she could tap into the strengths of the current crop of actors.
"This script was well suited for the actors," said Buot.
The two performances were well attended and well received by many attendees.
"The play was really good and there was a lot of energy on stage. The actors really got into their roles," said senior Griffin Lynn.
But for many of the performers, it was more than just a regular theatrical event.
The play served as a blueprint for what's to come at the Georgia High School Association (GHSA) One Act competition that will be held Saturday.
The theater department will compete against nine other schools in its region. A three-judge panel will score each performance, allowing the top performance to advance to the state competition.  
The performances on Oct. 17 and Oct. 18 allowed the school's actors to practice the play in front of an audience and taught them how to handle a high-pressure situation like the one they're about to go into.
Buot said a one-act play is different from a regular performance, as it is a condensed version of a play into a single act. One act rules limit the length of performances to only 55 minutes.
Buot said it can be challenging to do so and not lose certain elements.
One act plays have much more simplistic sets than a traditional performance. Bout said they start with a bare stage and when the timer starts, they can set up their props, perform and take everything off stage in the 55-minute time limit.  
Senior Tori Morgan, who played Peter Pan, said a one-act play can be difficult because there is no intermission, which means they are constantly moving with no break.
Morgan also said the biggest difficulty for her personally is having to run around everywhere. She has many scenes and has to come on stage in many directions very quickly.
Even with praise from the audience, some actors still want to improve before Saturday.
On the upcoming competition, Morgan said, "I just hope it's better."  

About the Contributor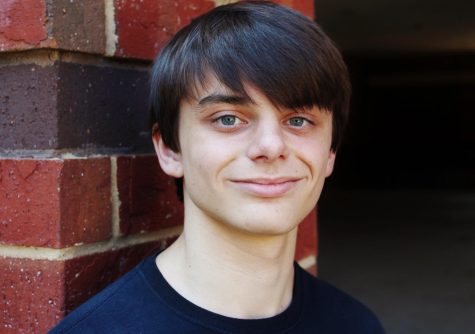 Grant Oglesby, Reporter
Oglesby is a junior and a first-year reporter. He is most excited about covering performing arts for The Bear Witness this school year. Outside of the...