The Cambridge Community Helps Afghan Family Begin a New Life
Hang on for a minute...we're trying to find some more stories you might like.
Law and Justice teacher Tim Hart can usually be found sitting at his desk on any school day. However, this was not the case four years ago.
Instead, he was in Afghanistan, training the country's police force with the U.S. Department of Defense. During his time there, he had help from his Afghan interpreter, Carlos.
The Bear Witness has decided to withhold Carlos's last name out of respect for his safety.
Hart and Carlos grew close over a span of two years as they lived and worked alongside each other daily. 
Once Hart's unit returned to the U.S., interpreters like Carlos were left in grave danger.
"They're considered by the Taliban to be the number one enemy," said Hart. "So they're marked for death; they simply killed them."
Knowing this, the U.S. Department of State created a program called the Special Immigrant Visa (SIV) to grant visas to Afghans and Iraqis who had worked with our military to shield them from such violence.   
Hart landed back in the U.S in 2013, and at the end of the year, he applied for Carlos and his family to receive one of these visas. The family was approved and arrived in August of 2017.
Now, the Cambridge community is bringing its efforts together to help Carlos and his family start their new life in America.
Senior Connor Christiansen had heard many stories from Hart about his interpreter, who risked his life for the U.S military multiple times over the years. Christiansen wanted to support the family as much as he could upon hearing of their arrival, as they only owned what they had carried in their backpacks.
"Officer Hart had started a GoFundMe page to raise money to buy things we don't even think about in this community, like microwaves, clothing, toys," said Christiansen. "We wanted to help them get on their feet while the interpreter looked for a job."
Christiansen told his mom about the cause, and she spread the list of items needed to local Facebook groups she was involved in.
Within a day, Christiansen had received everything he had asked for.
"My favorite memory was Officer Hart finding out what I had been doing because I hadn't told him, and I'd never seen him so happy," Christian said with a smile. "Happy Timmy."
Hart had informed other students and their parents as well, who all came together through the school to yield enough donations to fully furnish a two-bedroom apartment for the family. This was done in less than a week.
"I got a U-Haul to pick up everything from beds to kitchen appliances, rugs, anything. You name it," said Hart."Just to see the excitement on his face, like "is that all for me?" when he opened the door."
The Shine Club, a group at the school that helps families in crisis, was another benefactor that contributed to the cause. The group held a two-week fundraiser in which it initially only asked for winter clothing, as it was one the family's main needs.  
The club ended up receiving more than just winter clothing: They also received items such as toys, books and movies, and even a fully-functional washer and dryer.
The group attributed this feat to students spreading the fundraiser through social media and word-of-mouth.
Shine Club President Luci Allen, a junior, and other club members personally delivered the donations to the family.
"When we got the first boxes out of the car, the kids' faces lit up and they ran to us smiling," said Allen. "It was so amazing, so heartwarming, like even to see a jacket, they'd put it on right away."
Hart said students played a large role in helping the family start anew.
"I continue to be amazed and thankful of how thoughtful students are here at Cambridge," said Hart.
Since then, Carlos has found a job as a manager at the Dekalb Farmers Market and has also gotten his driver's license all on his own.
The rest of his family is also doing well. His wife is attending school and his two eldest children of four are attending elementary school.
Hart said he is most proud of Carlos's work ethic since arriving in America.     
"It's the fact that he's not waiting around for someone to do something for him is what I admire most," said Hart. "I don't think we see a lot of good stories about immigration, and this is one of the good stories that needs to be told."
Students like Allen, who were involved in supporting and getting to know the family, said they have been impacted by the experience as well.
"It taught me that there are so many people out there that need help, and we need to be able to work as a community," said Allen.
Hart said he himself has grown to become a better person, as he's watched Carlos and his family find their footing in America.
"It changed me in a way of humility to know that I had a hand in his family's new future," said Hart. "To see how their whole world has changed, who they can become, and where this new life leads them."
Hart also said he is most excited to see what the children do with their futures, as they're now full of opportunities.
"That's the beauty of it because we don't know, and I don't know," said Hart. "But if the kids are anything like their father, they have a future that they can get their hands on."
Anyone interested in helping Carlos and his family can donate to Hart's GoFundMe page at https://www.gofundme.com/azizifamily

About the Writer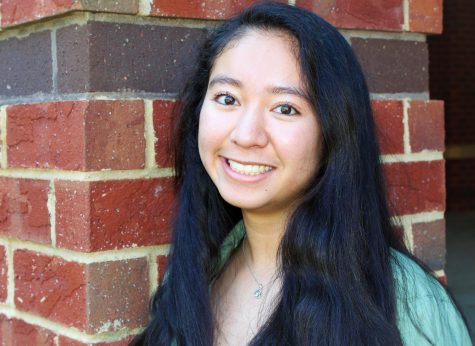 Angeline Fu, Managing Editor
Fu is a senior, and a third-year reporter. Fu serves as one of the Managing Editors on staff. Fu is active in Bridging Generations, National Honor Society...