The School's Eclipse Plans in Motion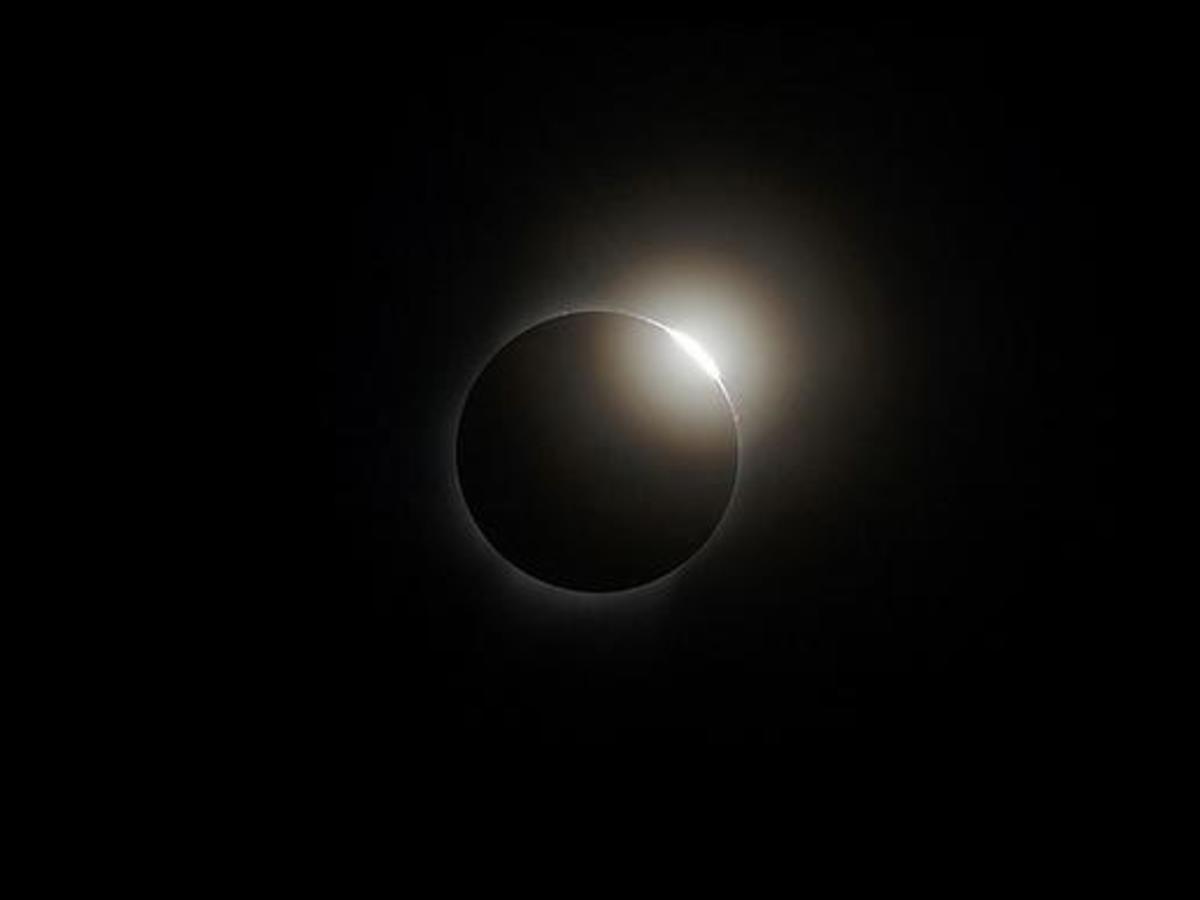 Hang on for a minute...we're trying to find some more stories you might like.
People across the country will experience a total solar eclipse when the sun, moon and Earth will all align at 2:35 pm for about seven minutes on Monday.  
Student council has joined forces with the science department to make this once in a lifetime event for students an experience to remember. 
Student council sponsor Michelle Morris was the brains behind the operation, said senior class president Amelia Green.
Morris also designed the event's t-shirt, which be sold for $10 Friday morning near the gym concession stand during all lunch periods. The purchase will include the t-shirt and protective eyewear for the eclipse activities.
These such activities will include a DJ, a series of games and a live narration by astronomy teacher James Seals and environmental science teacher Albert Supik.. 
"It's going to be a huge party," said Morris.
The schedule will also be a bit different on Monday to accommodate for the event.
All classes on Monday will end at 12:30 pm, followed by an hour of check out time or lunch time for the remaining students. At 1:30 pm, students whose parents have filled out the permission form on Cambridge's website will gather at the stadium to view the eclipse.
Students have four options for their whereabouts during the eclipse. If the permission slip is approved and filled out by parents, students can participate in the eclipse activities outdoors. If parents do not sign the form, students will be required to be inside the student center studying for the last few hours of the day.
Students also have the option to be checked out of school at 12:30 pm or students may stay home for the entire school day as an excused absence.
The excused absence is a result of the safety hazard of darkness and the safety of Cambridge's students during this event, said Morris.
According to Seals, he'll give a brief introduction to the eclipse and the importance of wearing the glasses during this time, as well as play some "space music" for the rest of the time. Then when the actual seven minutes occur, he will start narrating again.
"This is a great opportunity to raise money for the school and to get people involved. It's going to be really cool," said Green.
Morris expressed her passion for the event and why students should definitely participate on Monday at the school.
"This is one moment in the history of your life, and it's a fantastic time to see that the universe is alive and working right in front of you," said Morris.