Honors literature teacher Christopher Cleary said he wrote the one-act play, "The Harsher" as a way to bring attention to the drama department and increase attendance at their productions. The schoo...
Maya McClain, Staff Writer
Eighth graders in bulletproof vests and handcuffs -- not something you would see on a typical day at school. This was the scene on a Tuesday morning last month when SkillsUSA...
March 22 • No Comments
Rasmine Stade, Reporter
The school nurse, Karen Thimsen, said this year's flu season is the worst Georgia has ever had. She has had a high number of students visiting her the last couple of months. ...
February 24 • No Comments
Cherise Kim, Reporter
On Wednesday morning, economics teacher Bryan Wallace and school social worker Stephanie Schuette were announced as the Teacher of the Year and Professional of the Year fo...
February 16 • No Comments
Bears Take Part in Women's March Atlanta
February 14
Late Start Approved for 2017-2018 School Year
February 2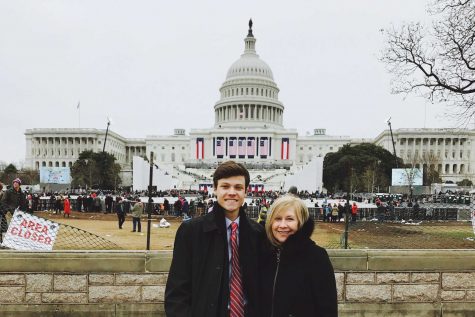 Student Relishes Witnessing Transfer of Power
January 31
View All »
Daniel Jimenez, Reporter
A sea of signs takes over downtown Atlanta, flooding the landscape with messages such as "A woman's place is in the resistance" and "Who run the world? Girls." This was The Atlanta Women's March. It was just one of the ...
February 14
Angeline Fu, Reporter
The large, mysterious wooden blocks you've seen sitting in the middle of the barren courtyard mark the beginnings of "The Bearscape." This project, led by SkillsUSA, will dress up the center of the ...
March 17
Cambridge Written, Cambridge Directed Play Premieres Tonight
March 16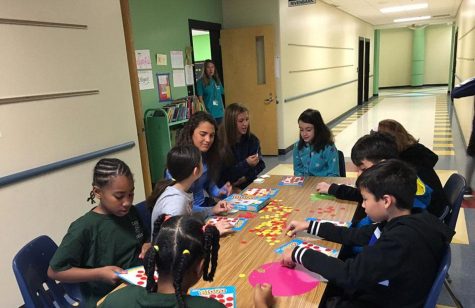 Athletes Bring Smiles, Learning to Local Children
February 3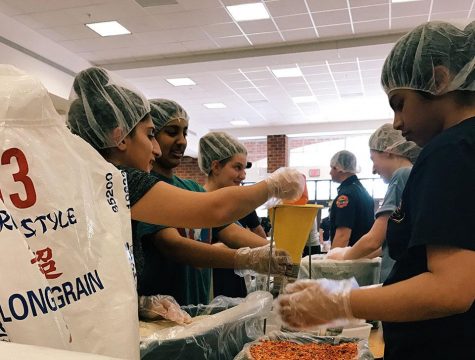 Stop Hunger Now Club Packages Meals for Those in Need
February 1
View All »
Polls

Loading ...